News
Het Atoomtijdperk wins Final of 2016 Veteran's League against Nordic Walkers
Het Atoomtijdperk Reigns Supreme in the 2016 Veteran's League!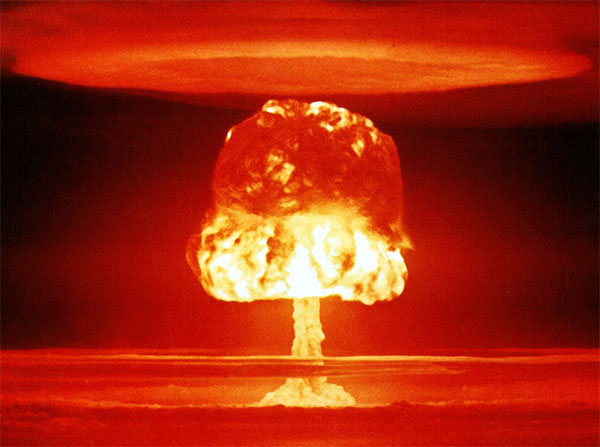 Most TD's Veterans League 2016
Did you know SnowBlazer is currently Third in most Touchdowns for the Veterans League. Something must be done about that!
here is the list:
Top 5 Topscoreders Veterans League 2016


@1 with 5 touchdowns #7 Vince ( Het Atoomtijdperk)
@2 followed with 3 TD #6 ms. Blows (Chaos Theory)
@3th sharing 3th place with 2 touchdowns each
#10 SnowBlazer (Nordic Walkers)
#5 Sergei Kirdjapkins (Nordic Walkers)
#16 Lucky Number Slix
Dawi Zahr '06 Returns to the pitch!
After a long wel deserved break from bashing up opponents, the eager beavers from Dawi Zahr returned to the Bubble Pitch. With a little help from the friendly SirSebstar and a few sacrifices from coach Sqar the Veterans from Dawi Zahr team was aible to join the current competition...
The team is currently looking for a new Minotaur that can follow up the old No Null Shiet who thought himself to smart to be bashing up players on a Bloodbowl pitch and is now pursuing a career in bio-chemistry...
Dawi Zahr will be on the pitch this month...don't miss their comeback!
Opkikker staat klaar
Opkikker staat werkelijk te springen om te starten aan de nieuwe 'fixed' league. "De spelers staan te strak voor woorden" meldde coach Dave aan dit blog. "ze knallen als popcorn de kleedkamer uit telkens wanneer we aan het trainen gaan."
Nog een week of twee, dan gaat het los!
Norse wins Fixed League 2015
The first ever finals was played in the Fixed League 2015.
As a concept it seems to have gotten a very favorable response. Two teams were ahead of the pack at the start and ended up ahead in the end. The inevitble Inevitables (undead) vs the Nordic Walkers (norse). The norse enjoyed a huge advantage in not having any dead players on its positionals. Dispite the final numbers, the game was a close run thing between two power teams and good coaches.
I am glad to report that the Norse came out victorious. I want to thank my gallant opponant David for an exciting game, Michel for running the league and my opponants for playing. I have learned a lot in the past year, thanks.
Norse will continue to see if someone can kill of the Beast of the East, The Killer r of Hope; SnowBlazer!

Happy hunting in the New Year!
best Wishes
SirSebstar
freudenschade
A Sigmund F., also known as S Freud was apprehanded yesterday for questioning in an series of accidantel accidents. Game officials stated their surprise to see such a large pile-up due to just one man. In response S.F. stated : Clobbertime!.
the official team twatteraccount called it a new tactic, named Sebastiaan'd. It had yet to be determined if this is an actual insidious ploy or just your tipisical (drunk) diversion.
Just one game left ...
Inter Mithrill verslaan ook Nieuwe Noord Gladiators, II
De eerste overwinning was nog maar een weekje oud en ook de tweede wedstrijd van het nieuwe seizoen werd gewonnen door Inter Mithrill. De dwergen wisten er een, zei het moeizame, 1-0 overwinning uit te slepen tegen het gekraakte Nieuwe Noord Gladiators II.
De wedstrijd begon goed. IM had het initiatief en lied de Gladiators alle hoeken van het veld zien. Dit ondanks de aanwezigheid van Icepelt, die zich al vroeg in de wedstrijd liet gelden. Toch ontstond er plotseling een onoverzichtelijke situatie nadat de bal op onverklaarbare wijze op de grond was beland. Met de nodige moeite wist Inter toch de score te openen en de aanzet voor een zeer spannende tweede helft was gegeven.
Die spanning bleek niet alleen in het publiek maar ook in de spelers te zijn gekropen. Weinig acties werden tot een succesvol einde gebracht en als dat al eens lukte wist de tegenstander daar altijd de juiste tegenbeweging voor te verzinnen en ook uit te spelen. Halverwege lag het veld geheel uit elkaar en bleef er voor beide partijen niets anders over dan 'de dood of de gladiolen'. Het bleef uiteindelijk bij een bosje bloemen voor de dwergen, die wisten op miraculeuze wijze de tegenscore te verhinderen.
Inter Mithrill verslaan Dodelijke Chefs
Inter Mithrill heeft gisteren de eerste stapjes richting de play offs van de Open League gezet door de Karkas City Chefs te verslaan met 2-0.
De uitslag doet een redelijk enerverende wedstrijd vermoeden maar niets is minder waar. De eerste helft was ronduit oersaai te noemen. Het duurde tot vlak voor de pauze voordat er iets te beleven viel. Inter Mithrill drong wel aan maar plotseling sloeg de aanval een gat in de verdediging van de Chefs en wist Mac Carrizo te scoren.
In de tweede helft ging IM voortvarend van start en wist de ploeg van coach Dave menig KCC-speler richting de dugout te helpen. Dat de schade bij de opnieuwlevenden uiteindelijk meeviel mag een gelukje heten, de stand veranderde al snel naar 2-0. IM buitte het personele overwicht goed en professioneel uit. In het restand van de wedstrijd ontstond er nog een kleine kans op een nog hogere score maar er was net niet genoeg tijd om nog meer zand in de wonde te drukken.
Dit succes moeten de eerste stappen richting een succesvol seizoen zijn, de AH-Cup van vorig jaar verliep toch wat teleurstellender dan waar vooraf op gerekend was. Maandag volgt naar alle waarschijnlijkheid de volgende wedstrijd.
Creepers arrested on suspicion of match-fixing
Last night, for the second round of the BUBBLE league, the Putrid Sump Pirates faced the (still) unbeaten Inevitables. During a match with the bookmakers favouring the Undead as winners, it was a rather strange match to follow. For a large portion of the match, the Creepers managed to inflict a serious amount of hits, resulting in various Undead players ending up in the dugout under the care of the necromantic healthcare of the team. Despite the numerical advantage, the Inevitables scored the 1-0 lead right before halftime. At the start of the second half, the Pirates continued their offence in the same way they've done in the first half. With a copious amount of blocks, blitzes and fouls, the Undead soon found themselves playing with almost half their normal team size. Yet, for a full quarter of the game, Charlotte de Berry simply refused to pick up the ball, leading to a 2-0 lead for the Inevitables, with their Ghoul dodging through the many Creepers in the backfield. With the third drive, the same story enfolded. The Undead dropped like flies, yet now Henry Morgan had apparent trouble picking up the ball, despite the furious threats of the headcoach at the sidelines if he couldn't do what he was paid for. Towards the end of the game, the furious threats got even worse, as Henry skipped sides and will now be playing for the Inevitables. In the aftermath of the game, chaos ensued as officials were hunting down Charlotte de Berry, due to the suspicion of match-fixing. Up to this point, the Underworld Goblin has gone into hiding and is yet to be found. News on this matter will follow.
The Inevitables win AH cup
It was inevitable. From the moment The Inevitables entered the AH Cup, the winner was a foregone conclusion, and therefore no one was surprised when The Inevitables won the final against Colourblind Redskins and took the Cup on december 16 of the year 2514 of our lord Nuffle, may he ever bless our dice.
The final itself was characterised by our rock-solid defense, stopping the Redskins in their offensive drive, and our brilliant offense, leading to a well-deserved 1-0 lead, on the part of The Inevitables, and the Redskins never stood a chance until, in a rare act of mercy, the coach of The Inevitables decided to give the Redskins one shot at a touchdown for the 1-1. The Redskins promptly took this chance, and so the match went into overtime.
Not that this worried the coach of The Inevitables, who knew that his team could not fail, and indeed they took the 2-1 lead in the first overtime drive and stopped the Redskins from scoring in their last ditch attempt at a totally undeserved touchdown. Knowing their inevitable defeat, the Redskins took out their frustration on Being interrupted just as you're about to get laid, which was justly avenged when Hot Aftershave Bop and Bop Pills were crippled for life by The human race being eaten by Great Cthulhu and Death.
The Inevitables would like to thank their opponents for providing them with such good sport and AH for their sponsorship; our newly aquired Bonuskaart will surely be put to good use in the 2515 Scheduled League!
It is a sign from the Horned Rat...
... match number thirteen, the Skaven number for luck, being the final of the Spring 2014 season between the Supersonics and the Disco.
Pra... err, dance the night away, Dark Elves, dance away! ;-)
Hooba-Hooba Hop-Hop-Hop
In een simultanistisch avondje die behoorlijk heen en weer ging, troffen de duistere elfjes van David H. de hagedissen, in een (zo blijkt nu) revenge match van een wedstrijd die een jaar geleden ruim in het voordeel van de Hollandse Hagedissen beslecht werd. Sindsdien zijn de elven van Why So Serious? veel harder gegroeid en dusdanig hard, dat de Hagedissen een starplayer aan konden trekken voor deze partij, in de vorm van de legendarische Saurus Silibli.
Hoewel de eerste helft het gejaagd van de Dark Elves op de Skinks de coach van de Hagedissen toch aardig op de zenuwen wist te jagen, werd er niet gescoord en (afgezien van een falende dodger) ook geen permanente schade gedaan. Desondanks bleven na de rust enkele spelers toch maar in de dug-out zitten, en mede dankzij wat lastige keuzes wisten de Dark Elves richting de endzone van de Hagedissen te racen... Een gefaalde Go For It om te scoren (die een ieder verbaasde) gaf nog een beurt respijt, maar uiteindelijk maakten de Dark Elves 1-0.
In het restant wat er nog was van de tweede helft ging uiteindelijk ook de laatste Skink op het veld tenonder en zorgde een rondstuiterende bal ervoor dat niemand anders dan Silibli ineens met een bal in handen rondliep. De Dark Elves wisten de Kroxigor en Sauri tegen te houden. Uiteindelijk was de enige optie voor de Hagedissen om ervoor te gaan... en terwijl sport-commentator Marsupilami zijn befaamde bier-hit 'Hooba Hooba Hop Hop Hop' door de speakers van het stadion liet schallen, liep Silibli door de tackle zone van twee Dark Elves heen (5+ nodig, 6 gegooid), deed een hand-off naar Mylkbotyl die in twee tackle zones stond (6+ nodig, 6 gegooid), die vervolgens weg dodgde (5+ nodig, 6 gegooid) en met een Go For It (2+ nodig, 6 gegooid) de 1-1 binnenliep.
Een wonderbaarlijk einde van de match, waarna het publiek ook de naam van Silibli scandeerde en die (meer dan terecht) als Most Valuable Player aangewezen werd!
Geet Net Doar Geet Net Doar
It is a well-known fact that if you forget about the ball, ultimately you will lose the game.
Geet net Doar was tearing up the Children in new and interesting ways with loads of 3 dice blocks.
All went well until to get a few more 3 dice blocks the ball carrier got a bit exposed. No worries, I can get it next to 2 players and with block and doge there is little to worry about. besides, he is nowhere near me, so it will take miracle dice just to get in my neighborhood. Some miracle dice later… oef.(dodge , gfi,gfi with a hobgoblin, 1 dice block, dodge, dodge, pickup in 2 tacklezones, long bomb with interceptionchance.) I was about to get my revenge. 4 guys were free to tackle the lone ballcarrier. So, assist, move,to help if somethings fails and 2 dice with reroll on the ballcarrier. Fail. One player to help out cant hurt, except the gfi fail. Ouch.
Another scuffle for the ball, I knock it lose. 2 tacklezones and nobody but me standing. He gets huup, dodges, picks up ball in 2 tacklezones, dodges and longbombs again to a target with tacklezones. Catch, dodge, gfi score..
Basicly that's the game, I kill him, I fail half the AG rolls(esp the GFI's) and he does not.
The Children of Hashut with be slightly damaged, but are #1 in the poule, having also beaten Dave. Congrats from the Coach of Geet Net Doar, who was been followed by a large crowd of fans wanting their money back and my head.
Night all
'Bane wint Dungeonbowl!
Na een desastreus verlopen oefenpot tegen GND trad 'Bane met de spreekwoordelijke schrik in de benen aan tegen de teruggekeerde Vice Girlz. Dit bleek niet geheel onterecht. Waar de Girlz de weg in de Warp goed wisten te vinden kregen de meiden van CB het continu voor elkaar om 'kwijt' te raken. Dit maakte, samen met enige onwennigheid aan de kant van coach Dave, dat The Bane al vanaf het begin ernstig onder druk stond. Met nog maar vier dames op het veld werd dan ook tegen een 1-0 achterstand aangekeken.
De tweede drive van de twee uur durende strijd leek exact hetzelfde te verlopen. Toch kantelde de match plotseling en Diana Downs kon er met de bal vandoor. Ze werd nog wel gestuit, zelfs van het veld af geslagen, maar een snelle terugkeer leverde haar opnieuw de bal op. Met een slinkse beweging omzeilde ze de Girlz' verdediging voor 1-1. Alles was weer open.
Een rommelig laatste kwartier(tje) brak aan. Een mislukt avontuur in de Warp leverde ineens een kans op. Een block, een paar dodges en Jessica Stasinowski was er met de bal vandoor. Slechts een moeilijke blitz van een zojuist teruggekeerde Black Orc kon de touchdown nog stoppen. De grote donkergroene gozert was echter zo buiten adem van de sprint die hij moest trekken om Jessica nog enigszins te kunnen raken dat Jessica sneller, veel sneller bleek en hem met een enkel tikje tegen zijn (lelijke platte) neus wist te vellen. De score was slechts een formaliteit.
In de laatst overgebleven minuutjes bleef het rommelig. De Girlz konden de bal nog te pakken krijgen maar verloren hem even snel weer en kregen hem niet meer terug ook.
De fans waardeerden de prestatie van de Girlz wel. Die werden beduidend beter betaald dan de winnaars. Toch is manager Dave van Coward's Bane zeer tevreden met het behaalde resultaat!
'Bane Blijft Winnen
Coward's Bane wist deze week ook zijn zesde opeenvolgende partij te winnen. Na het onverwachte succes van de eerste seizoenshelft, waar zelfs de play-offs bereikt werden, gaat 'Bane gewoon door waar het gebleven was: bij het winnen van wedstrijden. Dit maal was Boer Zoekt Bal de spreekwoordelijke Sjaak. Werd aan de ploeg van coach Dave in de eerste helft nog fijntjes de details van alle spreekwoordelijke hoeken van het veld getoond, vlak voor rust kwamen de dames weer in de flow die de voorgaande overwinningen zo kenmerkte. De 1-1 ruststand was ietwat verrassend maar daarna werd de spreekwoordelijke koe bij de horens gevat en dat het team daarna uitliep naar een comfortabele 3-1 overwinning was niet meer dan vanzelfsprekend.
De koe is overigens vreedzaam behandeld. Die kreeg de kans om het gras dat hij de eerste helft zo gulzig naar binnen werkte in de tweede helft eens relaxt te herkouwen. De naam Cow Wards werd daardoor eer aangedaan.
Thunderbolts Goan Doar
Na het Atoomtijdperk is onlangs ook GND door de Thunderbolts aan de kant gezet. De ploeg van manager Dave heeft duidelijk zijn zinnen gezet op 'de Clash' zoals de huidige cup al is gaan heten. De tegenstanders weerden zich kranig maar konden niet voorkomen dat er al snel een 1-0 achterstand op het bord stond. Vlak voor rust werd het nog wel 1-1 maar de tweede helft was eigenlijk volkomen voor de Blauw-Witten. De twee overwinningen geven goede moet voor het treffen met de beide overige tegenstanders in de poule. Nog een overwinning en de halve finale zal wel zo'n beetje bereikt zijn.
Prutsers plaatsen zich voor halve finales
Thunderbolts Pakken Atoomtijdperk In
De Loren Thunderbolts zijn de strijd om de Clash of the Titans goed begonnen. In een vrij eenzijdige wedstrijd werd het Atoomtijdperk met een strikje er om naar huis gestuurd. "Nu is het sowieso wel eerder tijd voor meer duurzame energievoorzieningen als zonne-energie, wind-energie en wat dies meer zij," mompelde coach Dave na de wedstrijd. "Nu mogen ze thuis lekker verder spelen."
De overwinning geeft een goede start in een competitie met verder vrijwel alleen loodzware tegenstanders. "Dawi Zahr is daar wel de meest afschrikwekkende van, heel blijven wordt het devies." De andere groep is zo nodig nog sterker. "Daar is alleen S.O.S. een relatief zwakke schakel, die vallen vaak als zand uiteen bij een kleine tegenslag." Het wordt nog een hele dobber, die Clash of the Titans!
Clash of the Titans
Our spring season has almost ended, so it's time for something new to entertain us through summer. The Clash of the Titans follows the Double Sighted Wizards Cup of last year. Who will follow Strat -o- Fear?

Simple rules for this one:

NO inducements apart from star players
TV 1750 minimum OR your team with the highest TV on the 1st of July

Submit your team name on the forum post!
Coward's Bane Raises the Stakes
Coward's Bane created even more tension around the play offs by beating Raise the Stakes tonight. The vampires took an early lead but were more or less beaten by their own failings after that. Coward's Bane now leapfrogged into third place and pushed Sirsebstars Pandora Rising out off the competition. One week left, will it change anything?
HATSJOE!
In the frenzy for the 4th place the Children of Hashut tried to pass through the defensive lines of the Astrozoab Car'nals. The Children were so desperate to win that they gave free rein to their enslaved hobgoblins. This inspired fury in the Car'nals who set off to slaughter the communist Children.
Illegal immigration of hobgoblins is a huge issue, they take all our jobs in the sweatshops. We cannot stand by and watch our fellow dwarves allow hobgoblins pass through our defensive lines. - Wesley Htharkis (Astrozoab Bloodweiser Party)
The Children have reached fourth place but will have a hard time surviving the play-offs as their excessive governance model has caused their expenses to spiral out of control.
The aftermath of this match will surely demonstrate that the right to carry a claw in self defense is very, very important. - Tadhak Nugent (National Claw Association)
Shortest match summary. EVER.
One turn, three casualties against... Bah, humbug.
Scale Models challenge Karaz-a-Karak Killer Bees
The Scale models invite the Karaz-a-Karak Killer Bees to be the first to come taste the wrath of the clawrus. Issuing a formal challenge, coach the Sage hopes to quickly reward the Dwarves' effort in making the Lizards a desirable opponent to face. The clawrus himself, whose reptilian brain was not entirely unaffected by the Warpstone-induced divine intervention, was heard screaming "I'll make those dwarves need that money! I'll rip their team apart!"
Het Atoomtijdperk backs up D.A.R.K. bounty
Let it hereby be known that Het Atoomtijdperk will follow the Killer Bees' example and award 100k to the team that forces the so-called 'Clawrus' into permanent retirement and/or death. This abomination, a Saurus player for the Scale Models that the Chaos Gods, in their infinite madness, have seen fit to grow a vicious claw normally seen only on players properly aligned to the forces of Chaos, cannot and should not be suffered to live!
In related news, Het Atoomtijdperk has changed it's allegiance to Malal.
Bounty: Tough II a.k.a. 'the Clawrus'
Where the Saurus called Tough II walked onto the pitch before the Chaos Cup final kicked off, a creature nicknamed 'the Clawrus' emerged, once the dust had settled. Appaled by the appearance of this creature in the league, whom they consider to be an abomination, the members of D.A.R.K. (Dwarves Against Ridiculous Killers) have placed a bounty on the head of this Saurus.
Thanks to their financier, the Dwarf team Karaz-a-Karak Killer Bees, the members of D.A.R.K. award $100k to whomever kills Tough II a.k.a. 'the Clawrus', or force this creature into retirement.
Asked for a response on their sponsorship of this bounty, the manager of the Karaz-a-Karak Killer Bees replied with the following statement: "Even though the Claw/Mighty Blow menace becomes a more common sight amongst the chaotic teams, this was up to the final of the Chaos Cup also restricted to those teams. As the members of D.A.R.K. approached us with their suspicions of the Lizard Gods having bribed the Chaos Gods into blessing one of their own, or Nuffle having approved the wrong form from his administration, we could obviously do little else then show our support to their cause. After all, if we don't make a stand here, where will things otherwise end? Trees with Tentacles? Flesh Golems having an even more Disturbing Presence then they have now? D.A.R.K. says STOP! and the Karaz-a-Karak Killer Bees fully agree with them! Preferably *cough, cough*... before we *cough*... have to face him *cough, cough, cough*..."
Obviously, we wish the Karaz-a-Karak Killer Bees manager the best of luck in his battle against the flu.
Scale Models take the chaos cup
This hard-fought final game between two teams with excellent game records (5/1/0 lizards vs 6/2/1 dark elves) began in the planning room. With neither team aware of the other's pre-game decisions to optimize their TV, coach the Sage fired a skink and coach Sirsebstar fired two linemen. This left the sage with 10 players and a wizard, while Sirsebstar came in with 11 players.
The first half the delves received, and a gust of wind brought in the first snowflakes of a blizzard. Having trouble with the lizards' scaly exterior, the elves' assassins did litttle.The lizards played a very connected style, maximizing blocks made. Soon there were only 9 elves on the pitch, but with enough blodge to be fairly safe. After 4 turns the elves had consolidated midfield and removed a skink. the Sage saw a chance and ordered his wizard to lightning bolt Osama. The wizard missed, but the situation was still open enough for the lizards to get a 2die blitz on the blodge runner, who decided to 5+ 3+ dumpoff, which succeeded. Fortunately for the Scale Models, the receiver of the dumpoff was fairly stuck, and the lizards cornered the elves effectively. A failed 3+ dodge left the elves connected, losing their turn, then the ball, and finally the half. A turn 8 score left the elves with only 1 chance to recover their 2 KOs (which failed), while the lizards had apo'd the BH skink. This dice left the elves 1-0 behind, kicking, and playing 8vs.10. In despair (and having fired their kicker), the elves kicked the ball straight into the hands of saurus tough, who strolled it in for the 2-0.
A quick TD with only 7 elves against 9 lizards saved some honour for the elves, but in the end the chaos gods bestowed their blessing upon TD scoring saurus "tough", who now carries the nickname 'the clawrus'.
Void Pointers surprise Scale Models, who surprise everyone
Last night was full of surprises.
Knowing he would play JaM's Scary Monsters (1030), coach the Sage brought the relatively new team Scale Models (1260). Arriving late to the pitch, the Models found the Monsters already engaged, so they waited at an empty pitch nearby to see if another opponent would show up.
Coach Yos-T did; accompanied by three more experienced teams (1410 Dwarves, 1650 Orcs, or 1780 Dark Elves). After some more confusion regarding the expected arrival of a third coach further delayed the kickoff, the referee ruled that teams and coaches who aren't present can't play, and proposed to start at 21.15.
Suddenly forced to play up, the Scale Models told their coach "If we're gonna do this, let's do it all the way, then", so they challenged the renowned Dark Elf team Void Pointers. With a whopping 520.000 gold coins to spend on hired help, the Lizards were accompanied by a Slann mage, as well as stars Slibli and Helmut Wulff. However, the Scales' core players were still very inexperienced, and one saurus was recovering from an injury, so the lizards did not feel very confident.
After winning the toss and receiving, the elves had a hard time getting passed the wall of Scales, despite having 5 guarders. After a few turns of standstill, they found a gap that the entire cage could dodge through. Succeeding, they felt fairly safe, but a fireball wreaked havoc on their formation, landing a witch on her back and the runner in the recovery room. When a skink failed to pick up the ball, a tense dark elf turn ensued, but did not succeed. Soon after, the skinks were rushing off, and the elves struggling to keep up. Desperation set in, and more elf fail left the lizards sufficiently in control to hand off to a saurus on turn 7, who then ran in the touchdown on turn 8.
Now receiving with a choice of 13 players vs 10 elves, the lizards brought in the saw. Keeping him safe in a widecage on the left wing together with the ball-skink, the elves had to struggle to shut them off, but did manage to hurt a saurus. A threedie block from the Kroxigor dropped a blodger who was crucial in the middle defense, and the entire lizard formation switched sides, handing off to a saurus on the right wing. As both witches were getting fouled off the pitch by saws and skinks (niggle apo niggle on 8447 witch Shebang, ouch!), a desperate dodge gfi dodge gfi halfdie block left another blitzer on his face. The lizards run in their second saurus touchdown, with a few turns still on the clock.
Thoroughly outnumbered, the dark elves set up for a last-ditch effort to regain some honour in the match, the elves pass and send their fastest blitzer to run through with the ball by himself. Not easily outrun, three skinks gang up on him near the endzone and deftly remove his balls. On turn 7 they pickup and run like crazy, as a third saurus sets up on the other end of the pitch in hopes of the unlikely chance of catching a handoff. Just before the whistle blows, even that handoff succeeds, leaving the lizards with 3 saurus TDs which provided excellent preparation for the Fall playoff finals against Assedic Assassins.
MMM's wins finals
MMM wins the finals by scoring TD's and totally out casualting their opponants. Anybody mentioning that the game was lost will get a lit bomb in their hands and a severed rats head in their bed(we got plenty now). The game was totally rigged; dispite that the rats stole the ball and managed to outdodge and outrun the goblins. Goblins being what hey are, took kindly to the display of speed. Every once and a while to cought up with a slower player and jumped up and down from joy..... to the detriment of the player we hastly care to add.
overall this was a true and winning display of the prowess of the goblin race. Some players even took a lasting impression from this game(on their face or under their boots). We even heard some coaches mention they are going to start to look for a new career.. good luck with that...
We just like to add we have great fun tournament, and we cannot wait to continue the franchise
SoF Grijpt Cup met Grote Oren!
Strat -o- Fear wist afgelopen week na een ware thriller de Double Sighted Wizards Cup, oftewel de Cup met de Grote Oren, te winnen. In de extra tijd werd de winnende touchdown gescoord door Gato Rat. De hieropvolgende kick-off bleek zo ver buiten het bereik van de kleine Goblins terecht te komen dat een de gelijkmaker niet meer te scoren was.
Voor de tweede opeenvolgende wedstrijd stond SoF tegenover Morg 'n' Thorg. Waar hij tijdens de vorige wedstrijd een beetje anoniem rondliep liet hij zich deze maal wel degelijk gelden. Een vijftal Skaven werd van het veld gedragen na een aanvaring met de welwillende reus. Toch kon SoF een schijnbaar veilige 2-0 marge opbouwen in de eerste helft. Iso Rat en Ferratti wisten zichzelf en de bal aan de tegenstanders te ontfrutselen en de endzone te bereiken.
De tweede helft gaf een volkomen ander spelbeeld. Het grote aantal slachtoffers begon tegen SoF te werken en John Joe en Scrappa wisten de stand gelijk te trekken, onder andere met behulp van een in het veld verborgen trampoline. Tijdens de bloedstollende verlenging wisten de paar resterende spelers van SoF allereerst de tegenstander het scoren te beletten waarna Gato Rat dus de winnende binnenliep.
De overwinning is niet alleen een overwinning tegen een goede coach maar ook de overwinning van ervaring tegenover hulpmiddelen. Morg was belangrijk maar niet doorslaggevend zoals hij dit ook al niet was geweest tijdens de halve finale. De (resterende) spelers van Strat -o- Fear gaan een seizoen lang genieten van dit succes.
Titelgame Bloodbowl
De wedstrijd leek aan het eind van de eerste helft beslist te zijn toen Baltimore met een voorsprong van 21-6 de kleedkamers mocht opzoeken. Die score kwam mede tot stand door slordigheden bij San Francisco dat tot twee keer toe de bal inleverde bij de defensie van de Ravens.
Aan de andere kant was het quarterback Joe Flacco die dodelijk effectief was. Zijn derde touchdown-worp naar receiver Jacoby Jones was zijn twaalfde in de play-offs dit seizoen, een record in de NFL. Tegenover de drie touchdowns van de Ravens in de eerste twee kwarten kon San Francisco slechts twee field goals zetten.
Jacoby Jones
De tweede helft begon voor San Francisco op desastreuze wijze. Jones rende de bal na de aftrap over een afstand van 109 yards terug voor zijn tweede score van de avond.
Daardoor moesten de 49ers een achterstand van 22 punten goedmaken tegen de solide verdediging van Baltimore waar veteraan Ray Lewis, die sinds de oprichting van het team in 1996 actief was voor de Ravens, zijn laatste wedstrijd speelde.
Gezichtsverlies
De NFL, een van de meest commerciële competities ter wereld, leed vervolgens op pijnlijke wijze gezichtsverlies toen in het derde kwart de lichten in de Superdome uitvielen.
De wedstrijd, het best bekeken eendaagse sportevenement ter wereld, moest daardoor geruime tijd worden stilgelegd.
Comeback
Na de onderbreking waren de rollen volledig omgedraaid. Waar de 49ers tot dan toe in zijn geheel niet in het spel voorkwamen, namen ze het initiatief over en kwamen ze dankzij touchdowns van Michael Crabtree, Frank Gore en quarterback Colin Kaepernick tot op twee punten van de Ravens met een kans op de gelijkmaker. Die wisten ze echter niet te benutten.
Omdat de Ravens in het daaropvolgende balbezit niet verder kwamen dan een field goal kregen de 49ers met iets meer dan vier minuten op de klok de kans de wedstrijd alsnog in hun voordeel te beslissen.
San Francisco stak bijna het volledige veld over en kwam tot op vier yards van het doelgebied van Baltimore. De verdediging van de Ravens, die het duel volledig uit handen leek te geven, wist op het ultieme moment alsnog stand te houden en stelde op het nippertje de winst veilig.
Het is voor de tweede keer in de geschiedenis van de club dat Baltimore de Super Bowl won.
Bijzondere Weerconditie tijdens Finale DSWC
Strat -o- Fear bereid zich voor op de finale van de Double Sighted Wizzards Cup. Dit verloopt door de bizarre weersomstandigheden echter niet geheel volgens plan. "Vanmorgen konden we het veld dus niet op, de riolen zaten potdicht met sneeuw en ijs. Toen we ons eenmaal een weg hadden gehakt door de diverse obstakels bleek er ook nog eens sneeuw op het veld te liggen. Hopelijk spelen we vanavond onder betere omstandigheden" vertelde sterspeler Ferratti. "Na de mooie overwinning op die vermaledijde Hobbits staan er vandaag Goblins op het programma, die staan helaas een stuk zekerder op de beentjes en dan heb ik het nog niet over de ellende die ze allemaal meenemen. We rekenen op een kettingzaag of twee, trol of drie en er zal ook wel iets anders dan sneeuwballen gegooid worden. Maar toch: we zijn er klaar voor!"
Geen winnaar uit de uitdaging
Sommige zaken zijn niet aan te ontkomen en zodoende troffen de, op dat moment, nummer 1 van de ranking de op wraak beluste Dwergen. Met de afwezigheid van twee maanden door de trainingsstage in het buitenland hadden de Dwergen geen uitzicht om de play-offs in te geraken, maar de Dark Elves moesten toch goed opletten om niet een al te harde deuk te krijgen in deze partij.
De fans kwamen dan ook in grote getale op de wedstrijd af. Enige leuzen over 'Dwergen zijn overpowered' en 'Neer met die Elven' werden door de aanhang van beide partijen in de kiem gesmoord en men maakte zich op voor enerzijds zwaar gebeuk en anderzijds een bal die waar mogelijk ver uit het bereik van Dwergen gehouden zou moeten worden.
Ondanks dat alles startte de wedstrijd toch wat anders dan verwacht. Gedurende de trainingsstage was de coach en een aantal spelers vergeten hoe vervelend B... Witch Elves kunnen zijn. Enkele Dwergen werden dan ook het publiek in geduwd, wat leidde tot het neermeppen van de Troll Slayer Garfield (wat door de commentatoren werd samengevat als "Block of Dodge hebben helpt je niet tegen het publiek") en een Dwerg coach die vervolgens de knokkels kraakte, toen het zijn mogelijkheid was om de aanval van de Dark Elves van repliek te dienen. Tot de af en toe oplopende frustratie van de Dark Elf coach was het repliek van de Dwergen hard, duidelijk en uitermate effectief. Of, zoals de commentatoren in de samenvatting zeiden: "Ba... BLAM!".
Ondanks dat de Dwerg Runner Piglet de Witch Elf Hosni Mubarak ("Hmmm, een block/pow werkt niet. Ach, dan re-roll ik die one-die block. In het beste geval gooi ik een clear pow!"... Drie keer raden wat er dan gebeurt!) vlak voor de Dwergen endzone neer wist te krijgen, was dat niet hard genoeg om de speler van het veld te krijgen en gingen de twee teams met een 1-0 voorsprong voor de Dark Elves de rust in. De Dark Elves liepen toen al met minder man op het veld, terwijl de Dwergen hun reserve in konden zetten.
In de tweede helft ontvingen de Dwergen de bal en in een dichte formatie moesten de Dark Elves hard hun best doen om de Dwergen op te houden. Dat lukte (hoewel dat ook spelers kostte) tot zekere hoogte, waardoor de Dwergen pas vrij laat in de tweede helft konden scoren. Met een tweede Blitz van de partij zag het er voor een moment zelfs naar uit dat de Dwergen een tweede touchdown gingen scoren, maar door het falen van een GFI (zelfs na een team re-roll hiervoor te hebben gebruikt) eindigde de partij in een voor de Dwergen teleurstellend en Dark Elves gelukkig gelijkspel.
Ondanks dat er wat frustratie uit de Dwergen gespeeld was, geldt wel dat een gelijkspel door de Dwerg coach niet als genoegdoening beschouwd wordt voor de 1-4 tegen de Mercury Mercenary Midgets. Hoewel de Dark Elf coach minder enthusiast was om hier op in te gaan, blijft wat de Dwergen betreft de uitdaging nog steeds open staan en worden de passen van de Dark Elves (of Goblins) zeer aandachtelijk in de gaten gehouden. ;-)
de dag van je leven
"Kom een leuk potje ballen, zeiden ze. Wie weet, misschien zit er nog een plek in de basis voor je in". Vervolgens betreden fortuna fan en zijn maten het veld in verdacht bevlekt uniformpjes het veld. Ze hadden nog gehoord dat ze moesten wachten bij het witte lijntje in het midden, dus onder het gejoel van 29.000 uitzinnige fans nemen ze hun plek in. Wel erg stil daar, waar is de rest eigenlijk? Geen tijd om na te denken, het fluitje van de scheids klinkt reeds. Het varkensleer komt overgevlogen ......... en alles wordt donker.
Even later wordt hij weer wakker. Hij kijk nog even of alles er nog aan zit en dan valt het hem op dat zijn teamkleuren aangepast zijn. Speelde de tegenstander niet hierin? Voor hij goed en wel doorheeft wat er aan de hand is krijgt hij ineens een bal in zijn handen en moet hij rennen voor zijn eigen ploegmaten. Er zijn van die dagen dat je beter niet uit de pit kan komen.
SirSebstar is missing
The head coach of MMM's and AA seems to be missing. He has last been seen visiting Eritrea.
This after a dwarf hitman squad delivered an ultimatum and SirSebstar winning the Semi-Finals, it is a strange coincidence that He cannot be reached for comments. It is rumored that he is off to "Tilburg"to collect a "Paper" with his "Girlfriend". Currently nobody alive can confirm this story, nor can the undead.
For more information:
http://www.guardian.co.uk/world/2011/jul/12/eritrea-football-players-missing-tanzania
Uitdaging aan de Assedic Assassins
Gedurende hun trainingsreis door het land van de Kiwi's en platgereden possums is het de staf van de Karaz-a-Karak Killer Bees ter ore gekomen dat het team management van de Assedic Assassins nauwe banden onderhoudt met het, door de Dwergen verguisde, Goblin team Mercury Mercenary Midgets.
Gezien de Dwergen binnen de Wizard's Cup niet meer de mogelijkheid hebben om zich (direct) te vergelden (gezien indirect wel aardig wat Goblin fans door de aanhang van de Bees een kopje kleiner gemaakt zullen worden) wordt dan ook de uitdaging neergelegd bij het adres van de Assedic Assassins om hun ongeslagen positie van dit seizoen te verdedigen.
De Fear wint en gaat door!
Strat -o- Fear moest nog een extra keer aan de bak tegen Opzij! De verschillende wedstrijden in groep A van de Double Sighted Wizards Cup leverde geen winnaar op. Althans, leverde twee winnaars op. De score was echter niet zo hoog dat beide teams op basis van de lucky loser door mochten naar de halve finales. Een beslissingswedstrijd was de uitkomst en hierin trok de Fear uiteindelijk aan het langste eind.
Zo zag het er echter niet naar uit. Nadat de eerste onvriendelijkheden waren uitgewisseld sloeg Opzij! toe. Menige rat belandde in de dugout na een ferme of onder de gordelse slag van een van de nare dames. Hedy d'Ancona kon de 1-0 daardoor nog vrij gemakkelijk binnenlopen. De medische staf van SoF moet zich nog maar eens goed achter de oren krabben want veel brachten ze er niet van terecht. Toch wist Wart de thuisploeg op voorsprong te zetten waarna Ratcedes de ploeg op voorsprong bracht, laat in de tweede helft. Inmiddels moest ook de gynaecoloog van Opzij! aan de slag. Hij kweet zich met veel elan aan zijn taak en wist alle dames fit en met rode wangetjes terug op het veld te zetten. Een spannende slotfase brak aan en Roxanna Darknail wist bijna de gelijkmaker binnen te rennen. Ze raakte de bal echter kwijt waarna Ferratti Accuratski in stelling wist te brengen, 3-1.
Het vervolg van de cup gaat interesant zijn. Goblins, Halflings en Orcs. Volgens de overlevering zijn de Orcs nog het team waar het minst van te vrezen valt, we kijken rijkhalzend uit naar de loting.
Wie Vreest het Atoomtijdperk?
Fear Ye No Ordeal kijkt met een open blik naar de toekomst. Heden en verleden zijn ook belangrijk maar dat wat komen gaat heeft de toekomst. Hoe alle ontwikkelingen zullen lopen, ziektekosten zullen stijgen, selectieprocedures zullen wijzigen en hypotheken annuitief gaan worden maakt niet uit, de Fear staat er open voor.
Zo ook nieuwe energievoorzieningen. Het Atoomtijdperk lijkt welhaast onontkomelijk maar het aller-, allerlaatste liedje werd toch gezongen door de mannen in Rood - Wit. De openingsfase werd gedomineerd door Fear Ye No Ordeal maar na een furieus begin stokte eigenlijk alles. De tegenstanders stonden meer dan solide in de weg, langzaamaan werd ook het aantal spelers gelijk en uiteindelijk werd er tegen een meerderheid gevochten.
De 1-0 achterstand in de tweede helft was bijkans onontkoombaar en toen kwam al het geluk weer terug. In de allerlaatste minuut werd een desperate poging ondernomen de stand nog gelijk te trekken. De poging was niet van risico ontdaan maar doordat Chernobil het voor elkaar kreeg zijn oog in de hoorn op de helm van Ryø Miyæchi te prikken kon de laatstgenoemde alsnog de 1-1 scoren.
Een volkomen onverwacht en enigszins onterecht resultaat. Natuurlijk werd dit wel gevierd.
1980.000 gold coins are ALMOST enough
Last night the Blood Bowler Hats (pumped up all the way to TV 830) faced off against Band of Gorkers (TV 1810) for the Double Sighted Wizards Cup.
For an idea of just how huge a TV difference that is: there were 19 inducements worth 1980k gc in the game. They're all listed here
The first drive went really well and was amazing fun: Right after receiving the kick, the halflings killed the troll with a boot to the skull. Unfortunately, the apothecary managed to remove the troll's brain and replace it with a sponge. The troll's performance appears to be unaffected. The next turn saw a guard goblin hit the outbox, also to a foul.
Halfway through the first half, Morg reached into his breeches and drew out a huge custard pie, which he stuffed into the adjacent black orc blocker. The orc was thoroughly baffled, and Morg used the opportunity to catch a handoff and blitz with the ball to safety.
Yos-Ts wizard then bolted Morg, and in return one of the Sage's wizards fireballed most of the orcs who might reach the ball. When a halfling failed to resecure the ball and handoff to Morg, the Sage desperately threw a goblin fanatic at the orc threat. The fanatic failed to do much, but then an orcs stumbled and Yos-T told the fanatic to knock down Morg. Instead, the goblin knocked the ball straight into Morg's hands!
Second half didn't go so well. First the tree threw dud bombs, and the Sage's second wizard fizzled his lightning bolt, allowing the orcs to score.
In the last drive, the Flings had two good opportunities to throw a ball-carrying teammate for a touchdown. The first attempt was caught by a gust scattered the wrong way three times and lost me the ball, which they managed to recover. The second attempt on the last turn failed on the (rerolled) landing, resulting in a 1-1 tie that will probably not see the undefeated halflings advance in the cup.
All in all, it was an amazing game, and the interaction between Morg, the custard pie, and the fanatic was good for some lovely laughs.
Dutch Open rumoured to return to Amsterdam
Each year, in the first weekend of February a blood bowl tournament called the Dutch Open is organized. Originally this tournament was held in the nation's capitol, Amsterdam. The last few years however the tournament moved to Utrecht, resulting in less open and sadly less Dutch as well...
Rumour has it however, that the 2013 edition will be in Amsterdam again, just like the old days! Keep your eyes and ears open for more news about this great event.
Eerste Winst voor ASR!
Twee maal drie is scheepsrecht, zo bleek afgelopen donderdag. ASR heeft na de zesde wedstrijd deze herfst de eerste overwinning te pakken. De Berserkers begonnen goed en gedurft aan de wedstrijd maar nadat de aanval tot stilstand werd gedwongen wisten de Revo's tot twee maal toe de endzone te vinden.
De schrik sloeg manager Dave al vroeg in de wedstrijd om het hart. Hereward bleef na een 'ongelukkige botsing' met Giermund als voor dood op het gras liggen. Gelukkig was de teamarts op tijd ter plaatse en na de nodige medische handelingen en het opnieuw beslaan van de linker voorpoot kon Hereward de wedstrijd voortzetten. Inmiddels had Ambedkar de bal in handen gekregen en nam Levski bloedig wraak op Giermund. De arme Noorman moest met stoffer en blik uit het gras worden gepeuterd.
Na de 1-0 ontving AS Revolution de bal in de tweede helft. De wedstrijd werd een stuk gemoedelijker (voor zover je over gemoedelijk kan spreken bij Blood Bowl) en beide teams deden voornamelijk aan vakkundig 'duwen'. Een Blitz gooide nog bijna de plannen van ASR in de war maar uiteindelijk werd de bal door Singh over de achterlijn gebracht.
De overwinning werd luidkeels gevierd door de complete ploeg waar nieuwkomer King duidelijk had laten zien waarom hij binnen de ploeg gehaald was. Deze overwinning smaakt naar meer, de komende tegenstanders zullen goed op hun tellen moeten passen.
BUBBLE 2512: the Reinforcement Schemers have done it again
The Reinforcement Schemers have done it again. With a solid 4/1/0 record, they win the BUBBLE 2512 tournament.
In the first game against El Condor's skaven FC Hamelen, the dark elves get rid of the sidestep gutter runner on turn 1, making a score on turn 8 quite safe. In the second half, a blitz let them pressure the deeply kicked ball, forcing a 2-turn score by the skaven. With 6 turns to make the 2-1, the elves take the drive to the opponent's half, leaving the rat ogre behind, roaring on the LoS. The only role of the wizard is to prevent the need for a 2+ dodge with reroll on turn 16.
The second match was against Wosret's Wilger's Wandelende Wreedheden. The Dark Elves had to fight an uphill battle against the dice to manage a tie. A lucky dump-off and some fancy dodging without rerolls allowed the receiving delves to lead by 1-0 at half time. Although the Khemri only managed a single blocking cas, the Dark Elves rolled 6 snake eyes, including 2 consecutive turns where snakes were the only rolls. As a result, the delves suffered 3 casualties and 5 KOs throughout the match. Setting up for defense with 7 players, the delves needed their wizard to win. A fireball on the 5-skeleton cage left only the back corner open, which did not allow a sack. Fortunately. the Schemers' witch made a gutter move, sacking the ball with a 5+ dodge + frenzy + wrestle. While this was not enough to stop the Khemri TD, it was enough to slow them down, keeping the final score 1-1. A turn 16 hit on a tomb guardian even left the delves ahead 2-1 in blocking cas.
Despite the positive win record, the elves still got to play goblins on table 2 in the third game, against Vinz_D's Crookback Mountain Cavaliers. The goblins received, but in his first two turns, the chainsaw failed against a delf and then succeeded against himself after snakes. This failure allowed the delves to push for position, letting them sack and score halfway through the first half. Fungus, on the other hand, performed admirably, at one point killing 2 skilled blitzers with only 2 MA. A bribe fail made the chainsaw's contribution complete.The second half saw a dark elf TD, leaving the goblins without their secret weapons, and with few players left. The dark elves forgot to move a player into receiving range on turn 15, thus robbing themselves of the 3-0 after a failed throw-team-mate attempt. The wizard merely contributed a turn 16 attempt at a kill for the statistics.
On Sunday, the dark elves played what was technically a mirror match. However, the '1 runner, 1 witch, and 1 wizard' reinforcement schemers weren't exactly a mirror of SirSebstar's full positional team 'go nuke yourself'. Despite the advantage in armor and the mighty blow, the kicking schemers were heavily outcas'd. Nevertheless, the schemers managed to steal the ball and score in the first half. While behind in players, they were ahead in TDs with a wizard to spare. In the second drive, the schemers had the option to make a tricky surf on the witch with the ball, but elected to lightning bolt her instead. The ball went halfway across the field where no players were, but as it was the schemers' turn, they won the race to go and get it. Having scored the 2-0, they only had their receiving half left. Sorely outnumered, hanging on to the ball wasn't possible, but delaying the play was. As a result, go nuke yourself managed to score the 2-1 and save face before the end of the game.
At this point the situation was tense. On table 1, Wilger's Wandelende Wreedheden had the same 3/1/0 record as the schemers, and led by points due to cas. They faced off against go nuke yourself. On table 3, FC Hamelen also had an outside chance to beat the schemers as well, since they scored maximally in cas and TDs on their 3/0/1 record.
This meant that even if the schemers did everyhing right in the final match, the victory might not be in their own hands. And they didn't. In the last game against Fatty's blockless Nurgle, coach the Sage made the biggest mistake of the tournament. While receiving, he elected to 2-die block both chaos warriors and the BoN on the LoS. As a result, he had lots of players tied up in the beast's tentacles, putting him in an awkward position. Despite that, the schemers created a good chance at a 2+2+ pass. All that was needed was a push against a warrrior on that blitz (eeeeeew) or on that block (eeeeeew). Not making the reroll and delaying the play proved to be a mistake, as the elves never got another chance that good. A failed 3+3+ pass on turn 8 left the half-time score 0-0, and the elves kicking and outnumbered. Fortunately, the yuckies showed a lot more fail in the second half, with plenty of skull/both down. The schemers managed to steal the ball and score the 1-0 on turn 14. Nurgle pushed 2 pestigors forward for a 2TTD. The Sage had one lightning bolted and the other blitzed, allowing him to safely push his remaining players forward to secure the 2-0.
In the meantime both table 1 and table 3 managed a tie, leaving the Reinforcement Schemers clearly ahead of the competition. This marked the first time that someone won the BUBBLE for two consecutive years. Rumor has it coach the Sage intends to bring the Reinforcement Schemers back to Utrecht in 2513 for a hat trick.
Geen ommekeer voor AS Revolution
AS Revolution heeft ook in zijn vijfde wedstrijd niet weten te winnen. Ondanks het feit dat ze de wedstrijd tegen Opzij! vanaf halverwege de tweede helft volledig in handen hadden wisten ze de beslissende score niet te maken. He uitblijven van een overwinning begind inmiddels zo aan de spelers te knagen dat de tactiek enigszins gewijzigd gaat worden. De aankomende tegenstanders van de Revs zal hier zeker iets van merken.
De dames van Opzij! hadden het initiatief in het begin van de wedstrijd. De Dwergen mochten het wat lagerop zoeken en de meiden bleven goed in beweging waardoor ze het ASR moeilijk maakte om gericht terug te slaan. Halverwege de eerste helft leek er een kentering te komen in het spelbeeld maar juist toen sloegen de sloeries toe, 1-0. In de hieropvolgende drive wist Lenin op het laatste nippertje de gelijkmaker binnen te sprinten.
Het spelbeeld veranderde volkomen in de tweede helft. Het aantal meiden op het veld liep langzaamaan terug en ASR wist op het gemak het veld over te steken, totdat er tegen het einde van de wedstrijd een kleine fout gemaakt werd. Hereward liet een klein gat vallen waar de snollebollen met plezier in doken, de bal was los en het lukte Singh niet om hem op te rapen. De gelijke stand bleef staan.
Omkoperij nekt de Kleine Komedie!
Ja, zo zijn we dus niet getrouwd! Ok, we staan 1-2 achter, maar we krijgen de bal, dus die 2-2 zit er wel in, en als die wijven braaf op hun rug gaan liggen, zoals het hoort, dan komt alles wel goed, dachten we. Maar die feminazis dachten daar duidelijk anders over en wat blijkt, ze hebben werkelijk het hele publiek omgekocht om het veld op te stormen en ons helemaal lens te meppen. Zes spelers stunned, inclusief onze Oger, wim Sonneveld. Zes! Het moge duidelijk zijn dat we daar niet helemaal van terug hadden, en dat zelfs onze tovenaarshulp de 1-3 niet meer kon voorkomen. Dat die paar toeschowers die ons wel trouw gebleven zijn uiteindelijk nog een opstootje veroorzaakten waardoor wij nog de 2-3 konden maken is een schrale troost, maar voor De Kleine Komedie is de Double Sighted Wizards Cup helaas voorbij.
AS Revolution wint ook vierde wedstrijd niet
Ook de vierde wedstrijd van de nieuwbakken ploeg AS Revolution wist de ploeg geen overwinning te brengen. Het vertoonde spel was uitstekend, bij vlagen zelfs goed, maar toch bleek de snelheid van de Puntorige Prutsers tweemaal te veel voor de verdediging van de Chaos Dwarfs.
Een solide drive vroeg in de wedstrijd leverde een score op tegen het einde van de eerste helft. De dwergen lieten zich van de goede kant zien en sloegen al vroeg enige Prutsers van het veld of anders ten minste flink tegen de vlakte. Toch kon de verdediging niet voorkomen dat het nog voor rust 1-1 werd. De tweede helft was een spiegel van de eerste. De prutsers kwamen vroeg op voorsprong en een degelijke drive van ASR leverde een late gelijkmaker op.
Het was tekenend voor de wedstrijd dat een invaller, Number 9, de MVP kreeg aangeboden voor ASR. Natuurlijk leverde hem dat gelijk een contract op maar het zegt genoeg. ASR is nog geen ploeg met uitblinkers, zodra er een of twee spelers opstaan en hun exeptionele kwaliteiten laten zien zal de ploeg het veel gemakkelijker gaan krijgen.
SoF gaat door!
Strat -o- Fear heeft een lastige horde genomen op weg naar eeuwige roem; het overleefde de eerste ronde van de Dubbelendwarsscheelkijkendetovenaarscup. Na de eerder geroemde overwinning op de dames van Opzij! en de nipte (maar terechte) nederlaag tegen de Kleine Komedie (featuring Morg en Griff) volgde afgelopen dinsdagavond een sterke wedstrijd tegen Mostly Harmless.
De Goblins hadden flink uitgepakt. Nadat er een tweetal gaten waren gecreeerd binnen het team was er plaats voor zowel Nobbla als Fungus. Dit spektakel deed het een stuk beter dan hun volgers binnen de normale line-up van MH. Al in de eerste seconden wist Marvin zich in zijn eigen voet te zagen en Deep Thought II leek ergens anders met zijn gedachten, die wist geen rat te raken. Ondertussen sprintte o'Fear, glad als een aal, telkenmale langs de verdediging die zichzelf uit elkaar speelde. De uiteindelijke 4-0 eindstand was dan ook niet meer dan terecht ware het niet dat MH zeker een touchdown verdiende wegens de inzet die is terug te zien in de 'gewondenstand'.
Met 10 punten uit 3 wedstrijden is SoF nu zeker van een vervolg in de cup, eens kijken tegen wie het tochw el wat gedecimeerde team het dan mag opnemen.
"Project Inducement" - Stage 1
630 halflings vs 1020 dwarves
780k inducements: deeproot, willow, wizard, chef, babe
1-0 TDs
3-2 CAS
Despite the first block of the match being both down, both down, skull, the trees performed admirably. With 4 trees on the pitch and no guard or bench on the dorfs, there was too much strength to deal with.
Highlight of the match was a 1die blitz from halfling hero Flasher on dwarf runner Horgar, which ended with Flasher prone and Horgar badly hurt.
Trollololo!
Het was alweer een hele tijd geleden dat coach Kroes naar Amsterdam toog om de degens te kruisen met de Condor. Coach Kroes gaat het echter vaker doen. Het schier onverslaanbare Humanistische Verbond mocht flink huishouden tegen de Koblin Kingz. De defensie mocht telkenmale perfect gepositioneerd worden en de waardevolle skills tackle en block waren nagenoeg 100% effectief.
In de eerste beurt leek het daar nog niet op. Mini Maksimuzz had er duidelijk zin in en lobde L-Kapoon keurig over de verdediging. Toen Human Slingshot weigerde de bal op te pakken en er plots al goingforittend in ene allerlei groene onderkruipsels om hem heen uit hun neus stonden te peuteren leek het een echte marcodag te worden. Het marcofeest leek helemaal te gaan losbarsten toen Mini Maksimuzz weer zo'n groene kabouter naar voren afvuurde. Hij had echter het vizier niet op scherp staan en hij kegelde pardoes een medemini omver waarna de ongelukkige tuinkabouter zelf met zijn snufferd in de aarde belandde.
Na de simpele blitz en de bal oprapen in 2x was het daarna rechtdoor naar school en kantoor. Daarna zijn de Humanisten niet meer in de problemen gekomen...
Ik mag dat zeggen
Bloodbowl. Leg ons nou eens uit wat daar zo leuk aan is. En dan ga ik het maar gewoon zeggen: FC Oudenoord tegen Bony M. Kunt u zich dat nog herinneren dames en heren? Daar hebben wij een, wat heet, filmpje van. Start, het filmpje.
Mart Smeets, ik stel je de onwaarschijnlijke vraag: probeer eens uit te leggen aan de mensen thuis, hoe goed jij bent. En mag je dat van jezelf zeggen? Lees het maar in de samenvatting door op de uitslag te klikken.
Lone Stormvermin outbashes Khemri team, Rogues take Dungeon Bowl
Last night's playoff finals between Rogue Rats and Bony M was a somewhat onesided affair. The skaven brought a hurter, 4 gutters with one or 2 skills each (including an MA and an AG), a very lean team with a big bench, and a wizard. To counter that, the Khemri brought a lot of guard and mighty blow, but no tackle. When the skaven also outcas'd the Khemri, and none of the three dead folks could be bothered to regenerate, getting control of the game was next to impossible for the disco skeletons. Even without the wizard being used in the first half, coach Mepmuff expressed relief that the half-time score was not 2-0. The final score of 3-1 was a reasonable representation of the match as a whole.
The true star of the match was stormvermin FurociousFleabag, who scored 3 casualties, including a decisive hit on Tomb Guardian Sunny the instant the whistle blew to begin the game. The stormvermin learned to perfect the art of killing in this match, and will be training on his ability to hit his targets next. Stormvermin Snotty also performed well, scoring a TD, while the other two TDs were scored by fast gutter Fatty.
A minor riot occurred when the fans declared skaven lineman Dave to be their favorite player. Dave, having only recently broken his neck in a match against 'het atoomtijdperk', and sustaining a gouged eye on turn 2 of this match was seen arguing heatedly with the coach after the match. Bystanders report that he complained a 'player of his stature' should not be placed on the LoS 'as if he were mere linemeat'. Insiders speculate whether he will be allowed to play on the team after he recovers from his injuries.
ASR niet langs Stakkers
Zelfs in een totaal van vier helften lukte het AS Revolution niet om langs Raas de Stakkers te komen. De eerste twee waren een bloedbad. De ene na de andere Stakker ruimde het veld of eigenlijk, vluchtte de dugout in. Tijdens de tweede, aansluitende ontmoeting lagen de verhoudingen ietwat anders maar toch wist ASR op voorsprong te komen. In de tweede helft kwamen de vampieren toch nog langszij, ze hebben nu eenmaal de tijd zeg maar.
De gehele ploeg was leeggespeeld na de wedstrijden maar zaten nog wel vol passie. "De volgende keer pakken we ze, die carnivoren," was de algehele tendens. "Die ploeg is nog niet van ons af!"
SoF buigt voor Gekkigheid
Strat-o-Fear moest het in de tweede wedstrijd voor de blindemafkezencup opnemen tegen de Kleine Komedie. Zo klein bleken die niet te zijn met Morg en Kippenkop in hun gelederen. SoF kwam nog wel op voorsprong maar moest in de tweede helft toch buigen voor de gulle lach van de Komedie. Uiteindelijk kwam de ploeg van manager Dave zelfs behoorlijk gehavend uit de strijd. Dit wordt wellicht problematisch als er tegen Mostly Harmless moet worden aangetreden.
SoF gaat niet aan de kant!
De Dubbelblindetovenaarscup werd geopend met de wedstrijd Strat-o-Fear tegen Opzij! De dames van nu hadden het een en ander aan versterking laten opdraven maar dit mocht niet baten. Eén voor één verlieten ze het veld.
Nadat de SoF de bal had uitgenomen blokkeerden ze eerst de doorgang voor de meidenclub, om vervolgens de bal af te pakken, wat heen en weer te gooien en te laten stuiteren alvorens de 1-0 binnen te wandelen. Het lukte de geeMANcipeerde mokkels nog wel om gelijk te maken maar in de tweede helft werden de punten vakkundig binnengespeeld door de niet hitsig te krijgen Skaven. Nog twee wedstrijden te gaan, we zijn benieuwd wat voor gekkigheid we dan tegenover ons krijgen.
opinie: ja, effectief: van geen kanten
BUBBLE on tour
Het is zomer en onze vaste stek sluit de deuren deze weken erg vroeg. Dus gaan we gewoon ergens anders heen met onze borden, dobbelstenen en figuurtjes.
Dinsdag 17 juli: café de Schutter te Amsterdam. www.cafedeschutter.nl/
Donderdag 2 augustus: Locatie nog onbekend. Heb je een grote huiskamer, laat maar weten!
Atoomtijdperk houdt stand tegen Rogue Rats
Koploper 'Rogue Rats' laat voor het eerst punten liggen in een zeer spannend gelijkspel tegen chaos 'het atoomtijdperk', en komt hierbij op een zeer nipte voorsprong van 1 punt.
De skaven ontvangen, en de eerste casualty valt snel: AG4 chaos warrior 'Three Mile Island' wordt met een blikopener vakkundig opengewerkt. De andere 6 casualties van de wedstrijd waren echter knaagdieren.
In de eerste drive hebben de skaven het moeilijk, en daarbij kost het 2 rerolls om in drie beurten te scoren. Als gevolg hiervan zitten ze zonder rerolls wanneer zich een (verder) goed wizardmoment voordoet. Coach the Sage acht zijn kansen om te scoren niet goed genoeg zonder rerolls, en wacht dus liever tot de tweede helft om te wizarden. Nadat de chaos in beurt 6 scoren maken de skaven een 2TTD, en ziet het er goed uit voor Rogue Rats. Met een 2-1 voorsprong en een wizard over de tweede helft in.
Op het moment van aftrap staan er nog 9 ratten tegenover 10 chaoten:prima odds; maar anderhalve beurt later zijn de ratten tot slechts 6 teruggebracht. Hoewel de fireball de bal loswerkt stuitert deze in de handen van een chaos warrior. De paar ratten zetten druk, en weten met moeite (assist weg, assist erbij, 1 die: push, andere assist weg, dauntless, 1 die) de bal los te peuteren, maar hij stuitert... opnieuw in de handen van een chaoot. Aan het eind van de pot scoort het atoomtijdperk in beurt 8. Er komen twee van de vier KO ratten terug, waardoor coach the Sage beschikt over maar liefst 4 beestjes voor zijn OTTD poging. Dit zijn echter niet de minste: terwijl de chaos zich niet voor maar in hun endzone verschansen hebben de ratten een MA 10 op de lijn en de bal recht in de handen van de AG5. Als dan ook nog een quick snap valt zien de kansen er helemaal goed uit. Na (met 3 man) nog een vakje te chainpushen hoeven er nog slechts een 2(catch), 2(gfi), 3(dodge, met rr) gegooid, maar zo ging het niet: opnieuw breekt het gebrek aan rerolls de ratten op, en de eindstand is dan ook 2-2.
Sneeuw, drommelse Dark Elfjes en gehak... Hak-hak-hak-hak!
Met hun trip in zuidelijke richting zo aan het einde van de lente verwachtte de Skaven een mooie avondpot te kunnen spelen. De verwondering was er dan ook bij toeschouwers, evenals spelers, toen bij de eerste stappen het veld op een zware sneeuwstorm stevig huis hield in en rondom het stadion van de Dark Elves.
Desondanks begonnen beide partijen aan de pot en met de Skaven als receiving was de vrees bij de Dark Elves dat hun lagere snelheid hun parten zou gaan spelen in deze storm. Tot op zekere hoogte was dat ook wel het geval. In de dichte sneeuw werden de Assassins' spelers een voor een het veld uitgewerkt. Desondanks wisten deze de bal te pakken te krijgen en uit de klauwen van de Skaven te blijven, om zowaar een touchdown te scoren! De Skaven kwamen nog dichtbij, maar een gefaalde Go For It verhinderde om met een pass de 1-1 op slag van rust te maken.
Met de start van de tweede helft viel de slagkracht van de Skaven wat terug, maar gingen deze toch in onverminderd tempo door om de Dark Elves een kopje kleiner te maken. Helaas viel daarmee de focus van deze partij toch verkeerd en was de eindstand een 2-1 overwinning voor de Dark Elves. De Skaven coach had toch wat uit te leggen na de wedstrijd bij zijn team management, hoe met drie casualties voor en zes KO's tegen één ze toch niet wisten te winnen.
Publiek is winnaar!
Na 2 potten te hebben gespeeld tegen Halflings waren de Humans van coach Kroes wel toe aan iets groters. Dat er uiteindelijk 5 wel hele grote Ogres tegenover ze stonden was dan ook weer niet helemaal de bedoeling, maar goed, die zijn af en toe gewoon te dom om iets te doen, dus coach Kroes zag wel degelijk kansen.
Toen Dave's Snotlings ostentatief weigerden de bal op te pakken vond een van de vijf Ogres het genoeg en deed het zelf maar. Zonder verder enen te gooien liep hij over de achterlijn in beurt 7.
Aan de andere kant was het Humanistisch Verbond in de eerste helft vooral bezig met duwen en trekken, zonder dat er Snotlings ook maar om gingen. Gingen ze wel om, dan was het ook meteen einde wedstrijd voor ze...
In de gelijkmakende tweede helft begon AI gelijk met een blitz. Dat block een overschatte skill is werd ten enen male onderstreept en zo kon het gebeuren dat het Humanistisch Verbond in een wel heel benarde positie terecht kwam. Mede doordat zelfs Snotlings de humans pijn gingen doen en er steeds minder humanistische spelers op het veld stonden. Dat het Verbond uiteindelijk toch de gelijkmaker wist te scoren mag een wonder der dobbelstenen heten.
Toen coach Dave als receivende coach zijn Snotling -die nu wel eens de bal had opgepikt, hulde!- met een going for it precies binnen het bereik van de Humane catcher wist te manoeuvreren werd dit mooie kadootje met veel plezier uitgepakt.
Na beurt 4 in de tweede helft hadden de Ogres het bovendien ook wel een beetje gehad en begonnen collectief uit hun neus te vreten. En zo kon het gebeuren dat er toch nog enkele Snotlings stuk gingen en de 1-2 werd binnengelopen in deze wedstrijd waarin vooral het massaal opgedaagde publiek de winnaar was.
Atoomtijdperk 'Ge-Fear-d'
Fear Ye No Ordeal speelde onlangs tegen het Atoomtijdperk. De gemene Dr. Rudolf von Richten had vooraf nog geroepen dat hij het 'klusje wel even tegen de helling op zou klaren'. Uiteindelijk kwam hij van een zeer koude kermis thuis.
De eerste minuten van de wedstrijd ging het nog gelijk op, mede doordat John Dewullf niet precies wist wat hij aan het doen was. Vanaf het moment dat hij bij de les was ging het bergafwaards voor de Dokter en zijn mannen (nou ja, mannen). De ene na de andere moest hinkend of op een stretcher het veld verlaten terwijl de Fear de score langzaam opvoerde. Bij 3-0 vonden ze het wel genoeg.
Vooral Jon Dewullf blikte terug op een goede wedstrijd. "Gwaarh, Roaar Blbl GGGRrhthbrrl" wist hij tevreden aan de verzamelde pers te melden.
Lost, not found
Astrozoab Car'nals lost:
1) 1 strength of minoaur Tartar. We sent him to look for it and hired Salisbury to replace him.
2) Some fans
3) 350,000 team value
4) the match against Dawi Zhar.
The team thought they were going to be the favorites but suddenly the match-up was changed and the Car'nals were entitled to 230k in inducements. The chaos dwarves lived up to their reputation for mental flexibility and demonstrated their lack of it with great conviction by letting themselves be beaten up by some guys showing big red claws.
BUBBLE Skaven outrun humans and norse: develop scarily
Thursday night saw the debut of two new BUBBLE teams in Amsterdam. Dr. Rudolph's 'de kleine komedie' faced off against the Sage's 'Rogue Rats', who had been eager for some pitch action ever since they were assembled at BUBBLE 2511. In what should have been a thrilling match, the comedians showed once and for all that humans can't run like rats can.
Rain was pouring down for most of the match, but coach Rudolph nevertheless decided to receive. The line of scrimmage quickly fell to the human onslaught, leading to a player being badly hurt, another being knocked out and a third being stunned. A failed human pickup meant the ball went to a gutter runner, so by turn 3 Rudolph was receiving again. In the rest of the match, the comedians performed quite well for the most part, except for one critical flaw: two of their drives took a turn for the worse tripping while running into the endzone with the ball. The crowd consisted mostly of skaven, who promptly threw the ball halfway across the pitch. As a direct result of this, a match that should have been 3-2 was 3-0 instead.
As appropriate all relevant action was performed by skaven positionals. Man of the match was stormvermin Furocious Fleabag, who also scored the rats' third touchdown and has learned how to throw a punch with more force.
The next match against SirSebstar's Nordic Walkers (3-1 in TDs, 2-3 in cas) was greatly helped by the wizard, who removed a norse player and got the ball from the vikings to the rats. Both teams missed a touchdown by a failed catch in the endzone, but succeeded dodges for the rats and failed piling on for the norse made for a clear onesided picture. The match was determined when the only Norse without block (the snow troll) went down on his own block, before the norse had moved to pick up the ball. Leave it to slaven to abuse such a situation to the fullest.
In this second match for the team crowd favorite Furocious Fleabag proved himself further, badly hurting two Norse, including a wolf. He was rightly voted man of the match again. However, he did not completely escape his scuffles with the wolf unscathed. While bashing down the wolf with his bare knuckles, a minor scratch got infected with werewolf blood, which appears to be causing some mutations on this scary stormvermin on the rise.
How True
Asgard Asylum pakken de Herfstbeker
Yggdrasil trilt nog wel even na van het potje bloodbowl dat daar gisteren gespeeld werd. Asgard Asylum en Walhall '11 traden aan voor een wel heel bijzondere streekderby, namelijk de finale van de Herfstbeker. Beide teams leken op papier behoorlijk aan elkaar gewaagd en het puliek stroomde toe om hun helden het op te zien nemen tegen de aardsrivalen.
Het werd een wedstrijd met rake klappen, waarin Walhalla vroeg moest scoren om niet het risico te lopen volledig weggeveegd te worden. Met een klein veldoverwicht ontving Asgard de bal, maar moest die al vlot weer inleveren waarna Bragison de bal bij Tyrson kreeg die zich over het veld spoedde en niet meer achterhaald werd. Met een stand van 2-0 gingen beide teams de rust in.
De tweede helft begon net als de eerste hard, waarbij vooral de spelers van Asgard de godenzonen van Walhalla over de knie legden. Met veel moeite lukte het Røn Firesetter redelijk vlot te scoren en ging er een nieuwe drive van start. 7man van Walhalla zouden de bal ontvangen om hun 2-1 voorsprong te verdedigen tegen 10 man aan de kant van Asgard. De bal viel diep en Walhalla wist de linies in eerste instantie redelijk stevig te houden. Op dat moment gingen bij Asgard Asylum echter alle remmen los. Odin haalde vol uit op Heimdalirson, Røn Firesetter raakte Ullrson vol op de neus en Heimdall's tackle op Bragison bracht ook deze laatste hard ten val. Alledrie de spelers van Walhalla werden op een enkele brancard van het veld gedragen en Asgard Asylum maakte vervolgens geen fouten meer.
Aegir wist Tyrson de bal te ontfutselen waarna Odin deze over de touchline liep. Met alleen Tyrson en Helm "Hammerhand" Yethee nog op de lijn ontving Walhalla vlak voor tijd nog een maal de bal, maar Asgard Asylum was op dreef en waren snel genoeg om de zelf getrapte bal gelijk te vangen. Røn Firesetter had de eer om de winnende touchdown te maken terwijl Thor zich vermaakte door bovenop Helm "Hammerhand" Yethee te gaan zitten.
Met alleen Tyrson nog op he veld tegenover een vrijwel compleet team van Asgard eindigde de wedstrijd uiteindelijk in 3-2 (7-3)
Fast track frogs
Last Thursday saw the Fragile Frogs leap straight from 990 to 1210 TV. These almost rookie slann faced coach Menno, who had returned from a (re)productive sabbatical. With the slann's Kroxigor MNG, Menno put his Poker Jokers into play. Despite the lack of frog mighty blow, the wood elves suffered a harsh dicing, winding up 2-0 behind after their receiving drive, having lost losing 1 wardancer to a blitz and the other to a lightning bolt. Rather than wait for the match to turn 4-0 in the second half, coach Menno threw in the towel so there was still time to bring out the big guns: his Oppie Toppie Tijgers.
The frogs hired Helmut Wulf and the chaos dwarves received. After losing the ball twice (including a chainsaw RIP on the carrying hobgoblin) and getting the ball onto a bull twice, the dwarves managed to score in turn 8. In the second half the frogs got the lucky dice they had left over from the first match, and beat three chaos dwarves out of the game. Coach Menno had really had it at that point, and conceded while still 1-0 ahead.
(Of the 45 spps received that night, 5 went to the niggled loner. With the remaining 40 the frogs skilled 4 players, giving a blitzer and the Krox block, and linemen strip ball and leader. Add to that the fact that a lineman with a broken neck was replaced by a newly scouted catcher, and the frogs suddenly have a pretty solid starting lineup.)
Als Alles Mislukt
Op sommige avonden lijkt het niet te mogen. Zo'n avond was het gisteren voor de Fear. De wedstrijd was nog niet begonnen of de rots in de branding, John Dewullf, werd al van het veld gedragen. Na een vrij kort verblijf bij de dokter kon hij het veld weer op maar vooral in de tweede helft liet hij zien dat hij echt wel last had van die steen op zijn kanis.
Vlak na het begin werd John alweer gezelschap gehouden door een tweetal andere spelers. Het spreekt voor zich dat de Void Pointers gemakkelijk de 1-0 binnenliepen. Daarna ging de rest ook maar mis. De bal bleek een ingewikkeld stuk gereedschap, afspraken vanuit de training werden vergeten en het lukte geen moment om de overhand in de wedstrijd te krijgen.
Uiteindelijk werd het 3-0, een terechte overwinning voor de Void. Hopelijk lukt het ons binnenkort een keer om een wedstrijd te domineren, da's lang geleden.
USH te hoog gegrepen voor Lions
De Overrated Lions speelden afgelopen week op een afgelegen plek in Limbabwe alweer hun vijfde match van dit seizoen. De wedstrijd tegen het wat kil spelende Un Scalable Heights ging verloren maar slechts met het kleinst mogelijke verschil. Wat dit oplevert in de stand is helaas nog niet goed zichtbaar.
De wedstrijd begon niet goed voor de mannetjes van Hiddrink. De bal lag al snel op de grond omdat het Wim Dronk niet lukte de bal netjes, recht en zuiver naar Ronald Naboer te werpen. De 1-0 achterstand liet nog wel even op zich wachten maar het tij was niet te keren voor de mannetjes van stavast. De 2-0 in de tweede helft kwam op vergelijkbare manier tot stand waarna er gelukkig enig evenwicht in de stand gebracht kon worden, 2-1. Deze score kwam onder hoge, hoge druk tot stand en met enig fortuin kon Rafael die wel Spaart gelanceerd worden door Edwin van der Spar. Hij landde ver uit het bereik van de verder zo bereikvolle salamanders van USH.
Het einde van de wedstrijd was meer van hetzelfde. Het aantal spelers van OL liep terug, het verdedigen werd lastiger en de uiteindelijke 3-2 score (deze keer werd Ronald Naboer door Edwin ver over de verdediging heen gepleurd) gaf een redelijk beeld van de wedstrijd. We hopen deze tegenstanders vaker tegen te komen op het veld, ze gaan er vanzelf een keertje aan!
Hemelse Hoogten en Diepe Dalen
Het kan vriezen, het kan dooien, ook voor Celestial Consequences. Vorige week was het resultaat tegen de Laughing Stock of BUBBLE nog wel redelijk te noemen. Van het team bleef weinig over. Deze week waren de Karaz-a-Kazak Killer Bees de tegenstander. In de vrieskou bleek CC tot grootse daden in staat, voornamelijk getuige de KO-box die in een mum van tijd volliep.
De 1-1 uitslag deed het wedstrijdbeeld vorige week ernstig geweld aan. De Consequences wisten nog wel op voorsprong te komen maar stonden in de tweede helft zodanig onder druk dat de tegenscore niet te stoppen was. Vooral de bijzonder effectieve 'slagkracht' van de Lachwekkende Bubbels bleek een onoverkomelijk probleem voor de mannen van Dave. Hierdoor waren er in de tweede helft simpelweg te weinig spelers over om nog iets te kunnen klaarmaken.
De wedstrijd tegen de Killer Bees stond daarom ook in het teken van de ontbrekende spelers. Tijdens de voorbespreking was iedereen het er over eens dat Taurus en Ursa Major node gemist zouden gaan worden. Corvus nam hun rol echter zonder morren over en had halverwege de eerste helft al vier dwergen buitenspel weten te zetten. De 2-0 ruststand was mede daardoor niet meer dan een logisch gevolg van het totale spelbeeld. De tweede helft leek een één twéétje te worden maar niets was minder waar. De geoliede machine van de Consequences stokte en pas diep in de tweede helft werd het initiatief van de eerste helft teruggevonden. De 3-0 uitslag geeft daardoor een iets vertekenend beeld.
Voor de volgende week, of volgende wedstrijd, is CC echter weer op volle sterkte, dan gaan ze er weer tegenaan!
Geet Net Doar wins playoffs, destroys Team of the Spider Queen
Yesterday we saw the final of the season play-offs, between dark elf 'Team of the spider queen' and chaos pact 'Geet net Doar'.
The sneaky elves started the game off well, by using 150.000 petty cash to induce a wizard, leaving the chaos pact to play with their bloodweiser babe. However, both Nuffle and SirSebstar really had it out for the elves yesterday evening.
The first half was almost balanced. The elves lost the coin toss, which meant that pact could start bashing. And they did, removing 3 players (1 Cas, 2KO) on their first turn. After a failed pact pickup the elves managed to pressure the ball on turn 1, and a pow 2die blitz from the strip baller left the pact delf with a broken neck (apo-> back in the game). Despite this, a lucky pickup by the blodge marauder still required the use of the wizard's lightning bolt, which led to a cascade of 8(?) failed catches. This left the ball on the other end of the pitch, nowhere near the AG5 elf who planned to pickup and pass. Despite this, the elves' two nerves of steel runners came very close to scoring. In fact, on turn 7 they were only a single 2die blitz away from the endzone when they failed (no more rerolls). By this time there were 8 elves off the pitch (including the pact delf) and only 4 left on it. The elves had APOd a badly hurt lineman, leaving them helpless when their best player was impaled on the minotaur's horns. Even though Pact did not manage to score in their receiving half, they had bashed quite hard enough.
The most critical moments of the match occurred between turn 8/8 and turn 9/8, though. At half-time the elves failed 4 of their 4 recovery rolls, thus having only 5 elves left to play with.
Captain Banehdir: "OK guys, this will be hard. Focus, now. We need to score fast to get our men back on their feet. You three, be sure to dodge away from the LoS soon as I have the ball, stay spread out." He looks up as the ball takes to the air. "Everyone, keep your eyes on the.... ouch!" CRUNCH!
Blitz! kick-off result. So there you are, with your 5 elves (3 on the line, 1 down) against 11 pact whose blodge elf has just caught the ball, your strip baller is dead, and the pact have been allowed to cage around you, instead of around the ball.
Predictibly, the game ended with 2(?) elves left on the pitch and a score of 3-0 for the pact.
My most skilled player (dodge strip ball blitzer) and my most promising player (+AG lineman) died during the match, leaving my team nice and trimmed.
Congratulations to SirSebstar who played a solid enough game with some VERY solid armor and injury rolls.
Humanistisch Verbond heeft Keerzijde
De Overrated Lions speelden gisteren een return match tegen het Humanistisch Verbond. De mensgerichten onder de Blood Bowl spelers hadden hun motto voor de gelegenheid aangepast van 'Zelf denken, samen doen' naar 'Zelf doen, samen slaan'. De arme spelers van Overrated Lions hebben het geweten.
Waar de vorige wedstrijd nog bijzonder gelijkopgaand was kwam de thuisploeg er gisteren slechts sporadisch aan te pas. In het begin viel het nog wel mee maar in de loop van de tweede helft kwam de ploeg van manager Dave steeds meer onder druk. Toen Patrick Kluifhert uiteindelijk tot twee maal toe een touchdown wist te verprutsen door het niet vangen van de bal was het einde zoek. Speler na speler moest door de dienstdoend arts van het veld getild worden.
Het Humanistisch Verbond wist hier goed van te profiteren en liepen uit naar een wrange 3-0 overwinning. Beide bomen, Van der Spar en Denneboom maaiden nog fllink om zich heen maar dit mocht helaas niet baten. Volgende keer beter.
Slapheid speelt High Density parten
High Density speelde afgelopen donderdag hun halve finale tegen het Team of the Spider Queen. Dit leverde, na een tactisch bijzonder interessante wedstrijd, vlak voor tijd een nederlaag op waardoor de Spider Queen en consorten het mogen opnemen tegen Geet Net Doar dat verrassend Asgard Asylum versloeg.
De wedstrijd werd eigenlijk beslist vroeg in de eerste helft toen de door de Spider Queen meegetroonde lokale tovenaar, Derrek Ogilvie, niet alleen de speler met de bal maar ook zijn volledige verdediging wist weg te blazen. De hierop volgende score was onontkoombaar. Goed offensief spel leverde nog voor rust de gelijkmaker op maar ondanks de enorme druk die High Density wist te ontwikkelen in de tweede helft wisten de Dark Elves te ontsnappen en het winnende binnen te lopen.
Het was een ietwat tegenvallend resultaat na een goede wedstrijd. De actie met Ogilvie besliste de wedstrijd maar de resilentie van de tegenstander was een bijna even belangrijke factor in de problemen die High Density later in de wedstrijd ondervond. We wensen Het Team en Geet Net Doar veel succes in de finale.
Underdogs win play-off semifinals
In both semifinals yesterday, the underdog teams pulled off a surprising victory. Kicking first, Team of the Spider Queen used a brilliant wizard to blast away High Density´s cage, badly hurting the thrower in the process. They took the ball but did not stall sufficiently, scoring in turn 5. This allowed the orcs to score the equalizer in their remaining three turns. By applying solid pressure on the ball, the orcs were able to push the elves toward their own endzone. This did however prolong the drive, and force the orcs to play a rather spread out game, while the elves did not fail any important dodges, scoring on turn 15. Until that point the elven armor held very well, and only on the Orcs´ turn 15 did the second and third casualty fall. A valiant attempt at a turn 16 thrown teammate involved throwing a goblin after it moved, hoping for some nice wind and a landing in the endzone.
Basically, the only thing that didn't go the elves´ way is that the MVP went to the RIP loner.
A match between the two teams should have taken place earlier. Earlier this year, coach the Sage had claimed that early chaos pact were a bad team, and SirSebstar challenged the Sage to play against them. Because Sir Seb did not respond to attempts to schedule the challenge match, the season finals will finally see the spiders face off against Geet Net Doar for the first time. Unfortunately SirSebstar has gained the block skill 10 times since then, including once on each of the three the big guys, rendering the team a bit beyond 'early pact'.
Moordzuchtige Bijtjes houden Car'nals bezig
Als laatste match van de eerste ronde voor de Herfstbeker traden gisteravond de (rookie) Karaz-a-Karak Killer Bees aan tegenover de (ervarener) Astrozoab Car'nals. Met een grote zak geld werden door de Dwergen niemand minder dan Morg 'n' Thorg, Flint Churnblade en Tita de tovenaar ingehuurd.
Zeker in de eerste helft zou Morg (op dit moment bekend van zijn reclame "Morg, Morg, Morg, soep eet ik met mijn... vuisten") een belangrijke impact te hebben. Vroeg in de eerste helft brak Ozzie Staart door met de bal, welke werd achterhaald en onderuit gehaald door de grote Ogre. Dekking gevend aan Piglet, die met de bal richting de Chaos Dwarf endzone ging, zou Morg de Bull Centaur niet meer alleen laten. Dit gaf de rest van de Dwergen een dusdanige boost van vertrouwen dat zij aan de gang gingen om het Chaos Dwerg team grondig een kopje kleiner te maken, waardoor na het eerste kwart al twee Bulls en enkele Chaos Dwergen in de injury box lagen en niet meer terug zouden keren in deze match. Goed onderbrekend spel zorgde ervoor dat, mede dankzij een gefaalde catch, het 0-0 bij halftime zou blijven, maar met 4 casualties tegen was het vooruitzicht voor de tweede helft niet goed.
In de tweede helft kwam Flint Churnblade op het veld om de Minotaur Tartar gezelschap te houden. Door meerdere gefaalde pick-up rolls van de Hobgoblin achterin het veld en een goed gemikte lightning bolt van Tita de tovenaar kon er door de Dwergen 2-0 gemaakt worden. Uiteindelijk een partij met veel geluk voor de Dwergen, die doorgaan naar de halve finale... Na deze partij hebben de rookie Dwergen een skill verdient en de diensten van een apothecary gekocht, maar met een partij tegen de Noren van Walhalla '11 in het vooruitzicht is de agent van Morg op de speed-dial gezet.
Geboorte van een nieuw team
Met de ingang van het nieuwe bloodbowlseizoen verschijnt er ook een nieuw team ten tonele. Het Humanistisch Verbond zag gisteren het eerste levenslicht.
De oliebollen waren nog maar nauwelijks achter de kiezen of er werd meteen alweer gestreden. De Halflings van manager Dave kwamen op bezoek en het was een wedstrijd om van te smullen. Afgezien van een enkele boom of Ogre die niet mee wilde doen en halflings die weigerden van het veld geslagen te worden, lukte aan beide kanten nagenoeg alles. Bomen die halflings lobben welke vervolgens op de voetjes terecht komen en scoren, dodgen van en naar verschillende tackle zones, slaan, het was een feest om naar te kijken voor de weinige toeschouwers die er waren. Ook de traditionele kill -van "Rights Watch", dat is dan ook weer bijzonder grappig!- in de eerste beurt mocht niet ontbreken.
Maar diep in de tweede helft sloeg het noodlot toe. Het was op voor de mannen van het Humanistisch Verbond. Slaan, dodgen, passen, niets lukte meer. Manager Dave profiteerde er goed van en rondde de wedstrijd professioneel af. Het valt ook niet mee in je eerste wedstrijd dat hoge niveau vast te houden.
Maar de mannen van het Humanistisch Verbond hebben laten zien wat ze in huis hebben en dat is bijzonder veel voor "only humans"...
Overrated Lions overklast Verbond
Een gretig OL heeft gisterenavond zichzelf een mooie start van het BUBBLE seizoen 2512 kado gedaan. Het Humanistisch Verbond werd met 3-2 verslagen nadat de ploeg van Guus Hiddrink tweemaal terugkwam van een achterstand. Vooral Frank Naboer liet zich, nadat zijn ploeg op een 2-1 achterstand kwam, gelden en scoorde tweemaal.
De wedstrijd begon goed voor OL, al binnen een minuut ging Rights Watch levenloos van het veld na een charge door Adri van Priegelaar. Langzaam maar zeker dreven ze hun opponenten naar de endzone maar toch keken ze ineens tegen een 1-0 achterstand aan. De ruststand was echter toch 1-1 omdat Frank Naboer netjes over de verdediging werd gegooid door Edwin van der Spar. De tweede helft begon met meer van hetzelfde maar deze keer met een ander perspectief. Het Humanistisch Verbond kwam al snel op voorsprong en zette vervolgens veel druk op de aanval van OL. Toch wist Marco di Basterdsuiker te scoren. Tijdens de laatste drive verloor Capital de bal waarna Frank Naboer de eindstand bepaalde.
Met deze overwinning staat Overrated Lions, voorlopig, aan kop in het klassement over 2512, we hebben geen enkele illusie maar zullen zeker proberen die positie zo lang al mogelijk vast te houden.
The Fear doesn't reach past Walhalla
Fear Ye No Ordeal faced Walhalla 11, a team from merely one village away, in the Autumn Cup last week. It would be a game to be remembered.
The Fear started off really well slowly driving Walhalla back, and back. They lose the ball once but after recovering it started to clear the pitch and scored some time before halftime. After that everything went very, very wrong. Walhalla's Yeti got his act straightened up and started wreaking havock amongst the Fear Ye No Ordeal side. And he wasn't alone. Player after player had to leave the pitch on a stretcher and the start of the second half wasn't much better.
The Fear put as much pressure on the ball as possible but couldn't stop the touchdown. In some last ditch attempts the win was close but it just didn't work for Mario Behn's men. The overtime was clearly a bridge too far as Walhalla easily took the lead and defended it well in the last few minutes of the game.
The luckier team won that night, and that's something we can live with.
Team Dodo op de world cup
BUBBLE team Dodo was ten dode opgeschreven in het geweld van de internationale tegenstand. Na te hebben gespeeld tegen 9 teams van 3 continenten en 1 andere planeet eindigde het team op een teleurstellende 68e plaats. Capitein Condor was zichtbaar aangeslagen door het behaalde resultaat.
Sting like a butterfly, jump like a Slann Catcher...
In their first match against the Tilea Buccaneers, the Stan van Disco's Filthy Knifers had famous knife-wielding Dark Elf Horkon Heartripper joining them for the game. The first taste of the match was at the end of Golgfag Rutdrogg's large, meaty fists that caused the starplayer to enjoy the comfort of the KO box for the most part of the first half.
When the star did arrive on the pitch, his knife-attacks caused very little effects, creating an uproar amongst the Dark Elf fans, who were expecting bloodshed and mayhem. Luckily for his own health, Horkon remembered the famous words 'Sting like a butterfly, leap like a Slann Catcher' from Halfling ex-player turned commentator Mo "the Ham" Italy and managed to use a leap and go for it to score a 3-2 for the Dark Elf team in their last turn, gaining a win by the skin of their teeth...
Slow delves win BUBBLE 2511: introducing Rogue Rats
The reinforcement schemers are proud to have won BUBBLE 2511 with 4 wins and 1 draw (which was a single gfi away from another win). The head coach will have to use her whip more in the future, as their games progressed rather sluggishly.
The spoils of this tournament bring a new team into the league: the Rogue Rats. As I've only played a single match with Skaven (as opposed to 90+ with dark elves), I suspect this will be more of a learning experience.
A challenge
After a solid smashing of our favorite guided hitchhikers, coach the Sage was surprised to hear of Geet net doar's victory over underempire. 'those must be developed pact, because rookie pact are made of fail', he was overheard saying.
Not to be outdone, coach Sebstar issued a challenge for the Sage to be the next to face his three big guys.
Team photographs
On the morning of their disappointing match against the Tilea Buccaneers, the Team of the Spider Queen had their photos taken by the notorious Goblin photographer 'Flasher Picsnitch'. The resulting pictures can be found in the team's yearbook
(or: I finished painting my team, pics are up; some mildly NSFW)
Commments are welcome here
Gestampte Muizen
Na een lang gelijkopgaande strijd wist Real Estalia de ratten van Midnight Scurry te verpulveren. 90% van de wedstrijd gebeurde er over en weer niet bijster veel. Er werd tweemaal gescoord, dat klopt, er werden een aantal completions gefabriceerd, ook dat is waar en Couto, de enorme rots in de branding vna Real Estalia wist ternouwernood aan de dood de ontsnappen.
Deco, die al twee completions op zijn naam had staan, stond letterlijk op, zijn tegenstander, vlak voor het verstrijken van de speeltijd. Hij vloerde tot tweemaal toe een tegenstander. Beide spelen de volgende wedstrijd niet, één die daarna en daarna en daarna ook niet. Na de tweede, dodelijke, dreun wist Midnight Scurry nog bijna te scoren maar een welgeplaatste blitz van Raul Meireles stuitte die poging vlak voordat hij succesvol werd. Natuurlijk was Deco er als de kippen bij om de bal aan Ricardo Quaresma te overhandigen die op zijn beurt Simao in staat stelde de overwinning binnen te lopen.
Surprising Human vs Dark Elf draw
In a highly anticipated match, the Dark Elf Spider Queen team visited the Human Tilea Buccaneers. At the early point on, the Dark Elf team seemed to be having the better luck of the game, as they continuously managed to put pressure on the Humans, forcing them to play on the offense. During halftime, the Humans were 0-1 behind with two casualties already taken (though one healed by the apothecary). As the Dark Elf team managed to score their second touchdown early in the second half, it appeared as if the Humans were looking at a loss...
... Until the final quarter of the match. After some poor rolls (amongst which there was a Dark Elf Blitzer suffering the deadly effects of snake eyes when dodging), the Humans managed to score a touchdown and in their final turn, managed to drag a tie out of this match as a fumbled pass meant they could collect the ball and score the 2-2 tie. All in all, a match that was quite influenced by the dice gods.
Official inquiries regarding their betting behaviour have been initiated immediately after the match.
Newcomers put stat freaks in their place
Creeping beauties: aren't they that horrible underworld team that have both a +AG block goblin AND a +ST block tentacles Troll? Man... Doesn't it always bother you when people roll skills like that?
Well fortunately the newcomer elven 'Team of the Spider Queen' were willing to show them what's what. Starting the match 410,000 TV the underdog, these pigmented elves found that Horkon Heartripper doesn't much care for Underworld either. Although Horkon helped a few rats off the pitch as well, his true value lay in the trouble coach MepMuff had to go to every turn to keep him from standing next to two goblins. While MepMuff was thus occupied, the Spider Team countered in their kicking drive, and controlled most of the match.
The game ended with an Underworld fan punching a hole in the elves' line on the Creepies' T16 reception. This allowed the Beauties to score a OTTD for 3-1.
Itchy Bitchy Spiders
Last night 30000 fans witnessed some exquicitely performed raticide as performed by the Team of the Spider Queens as they played with the Creeping Beauties. 2 rats were outright killed and one already limp rat was laughed at so hard (they even pointed! (with knifes!)) that he retired on the spot.
The management of the Creeping Beauties is calling on all other teams in the league to please put those pesky elves in their righteous place. Underground, with a good 'ol slab on top!
SirSebstar joins the fray
SirSebstar is going to be in town thursday. Does it have anything to do with an extention of the closure of "de Korenbeurs"? Will the world end? we will know friday!
Deathbowl Onderzocht
De geruchten speelden al langer en onlangs was het inderdaad zo ver. Door het dagelijks bestuur van de NAF werd ontdekt dat een kwartet teams aan de zogenaamde 'Death Bowl' hebben meegedaan. Het verhaal ging dat de zomercompetitie van de BUBBLE league zo zou worden beslist.
De lokale tak van het bestuur dook gelijk in de zaak en wist drie teams op heterdaad te betrappen. Bags to the Future, de Karkas City Chefs en de Void Pointers werden gesnapt op een kruispunt in de buurt van Hagenouw. Alle teams staan nu onder curatele en hebben een flinke boete toegewezen gekregen. Het vierde team, Top of the Food Chain, wist helaas te ontkomen in de drukte. Dit kan mede komen doordat ze er niet meer uitzagen als Blood Bowl spelers maar als een carnavalsoptocht vol dronken wezens van allerlei slag.
Looking for volunteers!
Once in a while there's an odd number of players showing up at a leaguenight. When that happens we try to get someone to play two matches at once. Some people have no problems doing that, others do and than there are those that actually prefer playing a second guy instead of paying attention to their opponent


Anyway I would like to make a list of volunteers for simultaantjes so that I can take that into account for the matchups. You can volunteer by replying in this thread: --LINK--

Prutsers winnen de Raven Cup!
Gisteravond is de finale van de Raven Cup gespeeld tussen de Palingrad Prutsers en Dawi Zahr. De eerste helft was vrijwel volledig aan de Prutsers. Er was een klein moment waar de Chaos Dwergen een losse bal aan een hardrennende stier hadden kunnen geven, maar dat ging mis. Verder waren er vooral veel 11-en en 12-en te zien op het moment dat een Volendammer uithaalde. Dit resulteerde op een gegeven moment dan ook in een veldoverwicht en een Simon Keizer die het publiek ging vermaken met een stevige medley vlak voor de end-zone. Met nog twee beurten op de klok was ie de tomaten wel beu en liep hij de bal over de lijn.
In de tweede helft stonden er een stuk minder dwergen van Dawi Zahr, maar waren er nog voldoende Hobgobs aanweizg om de gaten te vullen. De wanhoop was merkbaar toen een eenzame hobgolbin met de bal de helft van de prutsers op rende. Jan Smit zag zijn kans schoon en zong deze hobgob finaal ondersteboven. Simon pakte de bal en gaf deze aan Nick. Nick bleef echter binnen bereik van Hashut the Fast en werd dan ook prompt omver gelopen. Uit de daarop volgende scrimmage rende uiteindelijk een koe met de bal ver buiten bereik van de dwergen die flink uit positie waren geraakt. Het duurde twee beurten voordat ze voldoende pressie konden uitoefenen en de koe de touchdown maakte.
Met nog drie beurten te gaan trapten de Dawi Zahr af naar een ondertussen gereduceerd dwergenteam. Een touchback zorgde ervoor dat de dwergen een moeilijk, doch speelbaar plan uit konden zetten en dankzij de nodige mazzel (of gewoon de briljante block resistentie van Nick) haalden de Prutsers toch de buit binnen.
Prutsers being too much to chew on for underdogs
In a highly anticipated match last night, fans could be found outside the stadium when no more seats were available in the stadium, filling the pubs in the near vicinity to choking point. Cabalvision was to get ratings that went through the roof, as many viewers tuned in to follow the match from their homes. The reason for all this attention? None other then Morg 'n' Thorg and Mighty Zug were listed to play for the Tilea Buccaneers in their match for the Raven Cup against the Palingrad Prutsers.
Eventually, no one was to be dissapointed as they were to be part of a spectacular match. The Buccaneers took a surprising lead early in the first half. At that point, however, the Prutsers' coach brought Annie Schilder, the Deathroller that in the pre-match interviews was mentioned as an overrated lawn mower by Buccaneers fans, onto the pitch. Through the ongoing brawl that ensued between Annie and Morg, the Prutsers managed to bring the score back to a tie at halftime.
In the second half, the Prutsers managed to take advantage of being the receiving team, slowly waiting for the moment to strike when the Buccaneers would make an error they could abuse. While many believed at this point Golgfag, the Buccaneers Ogre that had been standing on the pitch doing virtually nothing for quite a bit of time, to be the one that would be the cause of such an error, it was to be Mighty Zug that surprised everyone by going down against one of the Dwarf Blockers, leading up to the 1-2 score for the Prutsers... A last-ditch attempt by the Buccaneers to squeeze out one last touchdown as they did at the start of the match indicated the little experience the team had, when Buccaneers star player Chronus Goodheart failed to catch a hand-off.
During the post-match interviews, upon hearing the next team the Buccaneers would face a Necromantic team, Morg mentioned his intent to aid the headcoach with what is called 'witch hunting training techniques', involving amongst other things garlic-scented candles and spiked gauntlets of pure silver.
Raven Cup is go!
....somehow making this draw involved me asking Santa for a date....
Anyway, the Raven cup group-phase will have three groups of three teams each, which will resul in the group winners and the best number two facing off in the semi's. Will Mamma Mia defend it's title well or will the Tilea Underdogs be the big surprise? Random.org provided us with the following groups:

Good luck to all!
Prutsers duped by fraudulent old lady
Utrecht - February 17 2011 As the stadium was filling up and the teams were already taking to the field, it became clear the Palingrad Prutsers were to gain more inducements than they had expected. So in all haste, they started a search for a wizard. Luckily a wizard of great experience was found. Being a friendly old lady, she agreed to assist the Prutsers for a friendly fee.
Early in the game IKEA was pushing forward hard having a classic cage on the midfield line. A well aimed fireball would surely get the ball loose or at least make the goat carrying the ball a prime victim of a surgical blitz. Simon Keizer was already getting ready to sprint downfield and this reporter is convinced he could have well been clear from any swedish opposition.
The hired wizard was prodded with a smoked eel and started to cast. The caging players from Goatburg looked scared as they saw an incoming, steaming ball of orange .... fiery .... fluffy kittens which bounced harmlessly of the players.
Update February 18 2011 It turns out the fireball landed somewhere in spain. Luckily the Kazan Family doesn't appear to mind it all that much...
2010 is nearly over!
Yesterday IFK Goatburg opened their new Bill Y. Goat Stadium with the semi-final of the 2010 season play-offs after a grand opening ceremony by Bill Y. Goat himself. While the lovely bones brought a pharmacy that could cure death, a crippled IFK managed a glorious victory. Whether they will be as succesful in the cup final played tomorrow remains to be seen. The presence of minotaur Too Big To Take Home Fast is particularly doubtful as the club physios keep discussing whether he will be capable of playing another match. In the words of his teammate Ballbath Guard He is a reliable factor in knocking the opponent off the pitch, but he is also very reliable in getting knocked off the pitch in his current condition. Palingrad Prutsers on the other hand look healthy as ever. Ten key facts about the upcoming final:
| | | |
| --- | --- | --- |
| | Palingrad Prutsers | IFK Goatburg |
| Team Value | 1,990,000 | 2,210,000 |
| Alltime Ranking | 2nd (213 pts) | 1st (215 pts) |
| Matches Played | 16 | 15 |
| Fan Factor | 10 | 12 |
| Most TDs | Simon Keizer (13) | Mountain of Excess Hex Keys (11) |
| Most CAS | Dick Plat (7) | Thou Shalt See Everything (27) |
| Most Valuable Player | Simon Keizer (200k) | Thou Shalt See Everything (210k) |
| Inter-Club History | Won 1 | Lost 1 |
| Rookies | Jan Keizer & Jan Akkerman | Cushion Cover Chaos |
| Dressing room meal order | Smoked Eel | Swedish Meatballs |
No hard feelings.
We, the management of Bags to the Future, would like to congratulate Alfa Musca on a game well played. And to show our sincerity we offer him this poisonchocolate-cake.
In last night's match Alfa not only showed a keen eye, good positioning skills and 100% ratlike team-spirit, but also a hatred for handbags that has yet to be equaled. Especially the fact that he took this hatred out on the Doc Martens amongst the handbags (e.g. Saurii) was something that many people did not see coming.
We wish Alfa much luck with his team and hope he soon gets stomped into the ground thoroughly.
Name-change
It has been almost three years since the latest appearance of the notoriuos MoonDogs in the Blood Bowl arena's but yesterday they made their "should -have-been-grand"- return and were immidiately swept back into oblivion. Thanks to the light-hearted folks of the Oppie Toppie Tijgers. Always there when you the least need them. They always make sure that you remember that.
So, one mind ask, what happened yesterday then? Nothing. Nothing interesting to report from the Condor's point of view. Except that it didn't went quite well for my beloved MoonDogs. The only thing they excelled in was a proffesional display of playing dead. It would have made me proud if I were the owner of a young puppy but as it is I ain't. The match felt as a complete walk-over and the MoonDogs were ripped apart, from limb to limb, by Oppie Toppie.
To make a gesture to them the MoonDogs adapted the more fitting team-name "Play Dead" to remind them of this dreadfull match.
Celestial Consequenses eet niet Hemels
Wat Karkas City Chefs aan Celestial Consequences voorschotelde afgelopen week mag de naam 'eten' niet dragen. De toch ietwat onwel riekende bende van Gordon Ramsnee en consorten bakte er niet veel van. Toch wisten ze de Celestial Consequences in de luren te leggen en op een gegeven moment zelfs het veld uit te slaan. uiteindelijk was het aan de alom aanwezige magie (lees: NIET KEUKENMAGIE maar van die zwarte, necrofilie-achtige soort) te danken dat de Kentucy Fried Chickens nog een team op de been kunnen brengen volgende week. Een rematch in de loop van het seizoen staat zeker nog op het menu.
Celestial Consequences of Bragging
Of in culinaire termen: boontje komt om zijn loontje.
Celestial Consequences Reach for the Stars
Celestial Consequences are living through a kick start of their existence. Their arrival on BUBBLE's Blood Bowl Pitches can be compared with the Big Bang. Dave's collective of individuals from different planes works together very well and has some incredible succes on-pitch.
First there was In de Rats. They were more or less wiped out and will have a hard time returning to the pitch in full strenght. Then The Proxies and a few days later Putrid Sump Pirates came by, who also lost but without the glorious figures In de Rats suffered. PPPunica Pilferes close the line for now. They put up a brave fight but still lost 3-0.
The current figures show a nice 10 touchdowns for with just one against. The casualty rate is of a similar level. Obviously this can't go on but the Consequences enjoy the moment while it lasts.
IKEA take the Champions Cup
After a long winter with lots of snow the Champions Cup final could finally be played. IFK Goatburg challenged reigning champions Dawi Zhar for the title, the cup and the fan favourite. The bookmakers predicted a tight match where Dawi Zhar would win in overtime. The ball handling skills of IFK would probably lead to the chaos side taking the lead but with three claw/mighty blow players on the Dawi Zhar team the chaos dwarves were expected to be able to equalise before the end of the match. The bookies had forgotten to talk with the weathermen. It was clearly still winter with the match taking place in pouring rain, and even a brief blizzard at the end of the first half. IFK's higher agility and extra arms meant that they had a much easier time getting the ball. Early in the second half IFK were up 2-0 but had to kick off fielding 7 players. Despite the pouring rain Dawi Zhar managed a quick 2-1. IFK, receiving with 9 players managed to hold on to the ball preventing over time.
IKEA's victory came at a price though, 440k worth of players are suffering from claw wounds and won't be able to play the play-off match vs Lovely Bones.
Bobby Farewell
We all new it for quite some time, but now the rest of the world is aware as well. Bobby Farewell has died. He was 61 years old when this happened. The cause of death is being cleverly kept a secret is unknown at this time.
Bony M. deny all allegations that Bobby wasn't really dead yet when he signed with the team. Sure, he was the freshest smelling player in our changing rooms, but let's be honest: someone has to be.
Here's a picture of Bobby dancing after our latest game:
Splut is Alive? and Kicking
Taking the advice of Bony M Coach Mepmuff the Wash-N-Go Rash Skins got off to a good start against Strat-O-Fear. Unfortunately for the itching rotters the Fear coach Dave had the same game plan. The result was an entertaining match with many good decapitations. The NAF is now considering whether sanitary measures are needed since Rats are likely to be very efficient distributors of Nurgle Rot.
Rash Skin coach Dermot Ologist seized the opportunit and signed the Fear trained kicker Splut. Ologist commented "Everybody in the Bubble League knows the Fear for their talented kickers, the opportunity to sign one was nearly too good to be true." The latter statement may haunt Ologist for some time because Splut was a rather lousy kicker who managed to put most kick-offs outside the stadium. An impressive feat indeed, but not really useful.
Als dit een teken is van wat komen gaat...
Na het vroege afhaken van enkele toch wel belangrijke spelers zijn de Gunslingers als lammetjes naar de slachtbank geleid. Hoe hard men het ook probeerde in het veld, Nuffle had andere plannen. Om hem toch maar gunstig te stellen past de coach van de Gunslingers dan de komende periode ook maar een nieuwe trainingsmethode toe...
A reminder for next game!
Strat-o-Fear beats Bony 'butterfingers' M
De spelers van Strat-o-Fear waren vooraf, je raadt het al, behoorlijk angstig voor de mannen, nou ja, mannen, van BoneyM. De slagkracht van de verzameling botten met een lendendoekje is al langer bekend binnen de BUBBLE league. Toch wisten ze een mooie 2-1 overwinning uit het vuur te slepen, met name door de fenomenale eerte helft.
Een neutrale toeschouwer zal het spelbeeld niet begrepen hebben. In de eerste helft domineerde de 'Fear'. De spelers van BoneyM deden niet ingewikkeld en spendeerden het grootste gedeelte van de tijd gezellig keuvelend op de vloer. Dat de eerste helft eindigde met een 1-0 voordeel voor de Fear was eigenlijk een wonder.
De tweede helft bracht een ommekeer maar het was te laat. Met enige moeite werd de 2-0 gescoord maar inmiddels waren de echte mannen opgestaan bij Boney M. Dit resulteerde in een wat leeg veld maar ach, de bal naar de endzone brengen is toch best lastig.
Colleges of Magic 2010, 13-14 november 2010
So you think you can play Bloodbowl in the right spirit? You think you can withstand Boondogs bribery jelly frogs? You think scoring is not as important as killing toads? You think you can take the title "most toads killed" from Jelmer? And you don't mind being zapped when stalling?

Then Utrecht is the place to be on the 13th and 14th of november. Last year we had three nationalities to play this fun game. Germany, Belgium and the Dutch sent their finest to play. Can we now count on the French and English to join in?

5 Games of mayhem. Swiss resurrection style.

The Colleges will not change, so those who still have the rules can use them. Otherwise, download them here:
Spannende kwartfinale
En de spanning was vanavond te snijden in de Chica Arena. Na 2x8 beurten staat het 1-1in de Champions Cup tussen de Chicas en IFK. Volgende week volgt de verlenging.
Update: De verlenging is gespeeld. Met een belangrijke rol voor de dodge skill, de guard skill, de GFI en de 6.
Hij is de dreiging die fladdert door de nacht
Hij is de dreiging die fladdert door de nacht
Hij is de ogre die zich niet uit het veld laat slaan
Hij is de vuist die je line off scrimage velt
Hij is de rots waar je je vingers aan brad dingest
Heb je nog meer superlatieven voor Morg'n'Torg? Laat je horen!!!!
BloodBowl's Gloom and Doom
Strat -o- Fear and the Legion of Doom met eachother yesterday evening. "It is going to be a spectacular match!" shouted both coaches before the teams set up for the first Kick Off. One team, the Skaven off course, were supposed to both score and die a lot, so both Strat -o- Fear's and The Legion's fans would have a nice evening.
The game itself proved as gloomy as the weather. It rained relentlessly all evening and the level of play couldn't rise above that in any way. The first half saw The Doom make a long, pounding drive that grind to a halt in the mud and eventually allmost got turned over hadn't IsoRat slipped in the dirt. The second half opened up with Mazzeratti slipping as well and later on running the ball into the fray of sliding players. Both teams had chances but the agile gutter runner made the difference.
The Legion was unable to get a good grip on the ball in the remainder of the game and after some more 'mid-field-pile-of-players-BB' the game finished in a disapointing 1-0 victory for Strat -o- Fear.
Ghoul #5 in 'action'
Mutual elimination
It hurts me as much as it hurts you, is what Papendorpsche Padvinderij coach Baden TriplePOW'l supposedly told Lovely Bones coach The L.A.B. after a particularly brutal match of BloodBowl last thursday. The two teams played for the Push-Up Cup in a close match. Although Lovely Bones managed to recover from a severe beating early on to eventually win the match in regular time, it is doubtful whether they will be able to recover from the match.
The fans of both teams were so excited that the teams might actually win something they rushed onto the pitch, knocking down half the Lovely Bones team and a goblin who failed to dodge the fans rushing onto the pitch before the match had even truly started. The Goblin Cub Jong-il immediately saw and seized the opportunity to steal Ghoul Shinebone's armour and kick him where it hurt. The watchful referee spotted the foul sent Jong-il off, but the worst damage was already done. With a short pass Turn Right set TomTom up for the 1-0 score.
Things didn't improve for the Lovely bones after that as player after player on the Necromantic teams received a beating at the hands, feet and claws of the Underworld Scouts.Just before half time North got his claw on the ball and seemed to be rushing in the counter after an incredibly complicated dodging sequence end succesful long bomb from Turn Right, but the wight Upper Arm Bone could stretch just enough to catch him before he escaped. The Werewolves Thighbone and Hipbone could not keep the ball safe from the goblins that were making a brave effort to stop them. The half ended with 6 Necromantic and 10 Underworld players on the pitch.
The bone doctor spent a good deal of time in the dug out as the players caught their breath and both teams managed to field 10 players for the second half. The kick-off fell unfavourable for the Lovely Bones, but a few well aimed blocks and left hooks against the underworld skaven managed to leave the Padvinderij powerless to avoid the 1-1. With only 6 players for the final drive the Padvinderij could not keep the ball out of reach of the Necromantic team and a final score of 2-1 in favour of the Necromantics was on the scoreboard as the final whistle sounded.
Whether the Lovely Bones will "survive" the next round remains to be seen. Shinebone's armour was not recovered and it is believed he will not be fit for the next match in the cup. Considering that Fibula already is the clumsiest Ghoul on any BloodBowl pitch, two key positional players are probably going to be letting down the team.
AI niet door na Middernachtelijk avonduur
Het werd een latertje afgelopen woensdag. Artificial Intelligence ontmoette Midnight Scurry in het kader van de zogenaamde 'losers' cup en wist geen plaats in het hoofdtournooi af te dwingen. De reden hiervoor was simpelweg het tijdstip. Waar Midnight Scurry zich uitstekend thuisvoelde op het door kunstlicht verlichtte veld begonnen de grote jongens van AI zich ver in de verlenging toch een beetje duf te voelen.
In hun verdediging kan gezegd worden dat er al vrij veel werk verzet was. Vooral Player had zich uitgeleeft op de hoofden, enkels, maagstreek en schouderbladen van een vijftal opponenten. Ondertussen was het de ploeg zelfs gelukt om meer dan drie maal te scoren! Het mocht allemaal niet baten want toen de mannen van stavast eigenlijk in hun bed hadden moeten liggen ging Rattu Pradesh er alsnog met de bal, en uiteindelijk de overwinning vandoor.
Cockups niet on Top of the Food Chain
De Top of the Food Chain kwam afgelopen woensdag op bezoek bij de Condors Cockups. Voor de gelegenheid had Hack 'n' Slash zich bij de ploeg van manager Dave aangesloten en hij had er zin in! In de eerste helft, de warrige scheidsrechter stuurde hem in de pauze terug naar zijn hotel, wist hij verschillende Cockups zo te verwonden dat ze de strijd moesten staken.
Het spel werd er niet beter op.
Zowel de Food Chain als de Cockups had de grootste moeite iets definitiefs te doen met de bal. Oppakken, overgooien, vangen, alles bleek ingewikkeld. In de tweede helft, toen langzaamaan driekwart van de Cockups de veiligheid van de dugout had opgezocht, wist een speler voor de eerste keer lang genoeg balbezit te houden om de endzone te bereiken, 1-0 voor de Food Chain.
De Cockups waren niet bij machte een slotakkoord te breien aan de wedstrijd en het bleef bij 1-0. Je zou bijna denken dat Espresso niet zo'n goede motor is voor Blood Bowl?
Bolts Thunder past Squirrels
De Loren Thunderbolts versloegen afgelopen dinsdag de Help Desk Flyin' Squirrels met grote cijfers. Het was bij rust al 4-1 en in de tweede helft liep het team van manager Dave nog verder uit naar 7-2. Dit verlies kwam hard aan bij de zachtgroene bosbureaubewoners met als gevolg dat de wedstrijd tot op heden nog niet in de statistieken is verwerkt.
De prestatie van de 'Bolts moet extra hoog worden aangeslagen daar manager Dave maar de helft van de wedstrijd aanwezig was. Hij was druk met andere zaken (NUFFLE mag weten wat) en kwam daardoor af en toe het stadion instuiven om zijn ploeg een aantal (bijzonder effectieve) aanwijzingen toe te schreeuwen.
Het andere grote nieuws van de afgelopen week moet wel het feestje van de Condor zijn. Hij is in de achterliggende periode tegen zijn eigen Condortrice aangevlogen en deelt vanaf 21 april officieel zijn nest met haar. Dat zelfs een eitje als de Condor tegen een wijffie kan aanwaaien moet een goed gevoel geven bij Ray-Me die zijn gerief schijnt te moeten zoeken bij bobbelpaarden en uitvouwpagina's met Carmen Electrica.
Carmen E tijdens de cheerleader - repetities van Fear Ye No Ordeal
Alkmaarder Gambling Syndicate Fixing Matches in BUBBLE League?
A suspicious match result yesterday in the BUBBLE league has led to a NAF investigation on Ye Olde Cheese Emporium and referee Seeno Sing. The suspicious match result of the match against Da Squiggybank Bomberbees which the rats lost 4-1 has been the subject of rumour. The gutter runners were proving experts in dropping the ball and stumbling over their own feet, while the referee took his time to send off the goblins who had entered the pitch armed to the teeth. To make things worse he shortened the skaven drive by one turn. Apparently Seeno Sing has just left for the Bahamas and is retiring from Blood Bowl.
Requiem for a Team
Nibble Nibble Ratkin is no more. Coach Basil Holmuis of the once proud scurriers decided it was time to pull the plug. Three kills in only 5 matches of which 2 in the last match was a little too much for the ever optimistic sponsors (Colgate & Royal Stilton) and edamanagement.
Coach Holmuis:
"Being cannon fodder is one thing, but rat ogre Banthecrypt Ratzenberger suffering a serious injury in a three die face-off against a mere goblin, that's just a little too much to our taste.
It hurts to hear our own 4 fans chanting "Niggle Niggle Ratkin". We asked the city council to help us with a loan to hire at least three new players, but they just squeaked of laughter. So... the story ends here.
I've moved on and I'm managing the new team Midnight Scurry now. Our first match was on Sunday and we did well against the Mental Midgets. They're a talented lot; their speciality is getting KO-ed and refusing to turn up on the pitch again. It may be a small step from getting killed, dice wise, but it makes a huge difference."
Quacks Incorporated
Last league night we were musing about lethal apo's. More than enough reason for me to dive into the database and find which teams have the most brutal apo's.
The apothecaries on the payroll of:
Mental Chocolate,
Meptropolitan Muffinmen and
Nuffle's Chosen
have each killed twice instead of curing. See this forum post for all lethal doc-action.
Rat No Fear 'Beauties'
The Fear put 'Angst' on the faces of the Creeping Beauties. At least, the on-pitch play did. Both teams were pretty balanced despite the difference in casualties.
The Fear started off the offensive by recieving the kick and slowly pounding their way up the pitch. It turned out this would be a pretty tough way to get past the stallwart Beauties' defence. A slip up by one of those nasty rats gave Pierre vän Huydönk the chance to break away from the line of scrimmage, or better put; pile of scrimmage, and score the 1-0 right before the half time whistle was blown.
The second half saw the gobb's at their best; failing to land twice and nice and tasty once. Pierre vän Huydönk and Vän Pursson took advantage of both gobbo's that impaled themselves on a perfectly flat pitch and walked in the TD's surprisingly easy.
We lost Dus Søntøs to King Stefan late in the game, unfortunately, but had the pleasure of watching Evil Stepmother living up to it's name chewing up Grumpy like a nice and warm baked bun.
General Health Warning
K3fan98, congratulations on your driving license!!!
The rest of us are warned and can only hope we'll be able to dodge away in time.
Streakers Flood BloodBowl Pitch
Earlier this week the match between Loren Thunderbolts and Unzipped Bling was cancelled. Coach Ray-Me had been stuffed in a crate and shipped across the ocean by animal rights activists.
At the time kick-off was sceduled Unzipped Bling was nowhere to be seen and the field was entered by a naked Morrissey proclaiming that BloodBowl is Murder. This was met by cheers from like-minded fans who swarmed the pitch. When 10 of these fans were left the pitch the ref decided to have a kick-off anyway. Morg 'n' Thorg felt it would be unfair to the amateurs to be beaten up by seasoned professionals and captained the streaker side. It was not even a full length match of blood bowl due to several interuptions by aggressive fans, but the Thunderbolts managed to run in 5 touch downs non the less. The berserk vegans even managed to score despite their intention. After the match Alec Balvin declared that he had merely try to steal the pig-skin to disrupt the match. According to him the balls used in blood bowl belong to pigs and not to the NAF. Apparently the NAF vice-president who was present at the match took offence at being called a pig. And no, he didn't know where the money had gone either.
Berserking Vegan Thom Yorke was particularly violent, seriously injuring Vertonghill while shouting he just did it to himself. Meanwhile Morrisey tried to substantiate his claim that BloodBowl is murder by lashing out at Socrates.
Raven Cup
This evening Mia Mamma beat the Palingrad Prutsers 3-1. While blatantly refusing to lie down, the Pact-men kept on handling the ball.
The lovers of eel are weeping silently in the arms of the local girls as the last import-one left town ashamed and carrying the inventory of her home.
Elves in tears
In the only match in group A of the Raven Cup without an elf-team playing, the elves still ended up crying there eyes out.
Seeing Mia Mamma beat Dawi Zahr, the Loren Blunderbolts Thunderbolts dropped to the third place and don't qualify for the Semi Finals.
Rel om materiaal
Er is beroering ontstaan in het Dark Elven team van coach Iwe, de Xpert Elven. Na de teleurstellende resultaten in zowel de league, de cup, als ook de Lowlands Border Brawl heeft aanvoerder Nobego het stilzwijgen doorbroken.
Witch Elf Nobego:
"Wij zijn alleen maar zo goed als ons materiaal. Onze schoenzolen slijten extra hard door die kansberekeningtechnisch onmogelijk vaak gespeelde matches in very sunny, sweltering heat en pouring rain matches. Wanneer coach Iwe niet investeert in nieuwe schoenen dan zijn wij gedoemd om tot in lengte der dagen op onze snufferd te gaan op de enen die hij inmiddels zo 1 op de 2 a 3 worpen gooit.
Van iets mindere importantie, maar toch ook ver bovengemiddeld vaak, worden we genekt door onze onervarenheid in de martial arts. Het onszelf pootje haken met double of zelfs triple skulls is inmiddels gemeengoed geworden, maar dat trekt toch ook de meeste fans naar het stadion (hoewel, we hadden laatst nog een fan factor van 4 en die is na de verloren wedstrijd tegen Duke Jan gedaald naar 3); hier kunnen wij nog met goed fatsoen het voordeel van inzien. Wat erger is dat ondanks onze verdedigingstechnieken (block en/of dodge) we bij de eerste de beste slag geconfronteerd worden met een clear pow en veel hoofdpijn. Na 4 beurten tegen Duke Jan stonden er nog maar 6 van ons op het veld (4x K.O. en een dubbel op een foul).
Met deze handicaps is het niet zo gek dat we niet de plannen kunnen uitvoeren en de ruimtes kunnen benutten die onze tegenstanders laten liggen. Ik zou zeggen coach Iwe, doe er wat aan!"
Coach Iwe was uiteraard beschikbaar voor commentaar:
"Naar mijn weten raken elven de grond niet, maar zweven ze er een stukje boven; met het slijten van het schoeisel zal het dan ook wel mee vallen.
Verder moet er gewoon niet zo veel gezeurd worden. Er is maar 1 zijde van een dobbelsteen beschilderd met een clear pow, een skull of een 1. Dat betekent dat er 5 zijdes tot een gunstig resultaat leiden. Na een worp of 1000 worden de kansberekeningsgemiddeldes van kracht. Ik verwacht dan ook dat mijn alter ego, coach Kroes met zijn Skaven team op de BUBBLE het gemiddelde recht trekt. In plaats van een prijs winnen voor het slechtst presterende Nederlandse team moet er wel een andere prijs in het verschiet liggen. Zo niet, dan weet ik weer precies waarom ik in de 4de klas koos voor wiskunde B en niet voor wiskunde A..."
Chaos²
Yesterday saw a chaotic double feature. IFK and Olympichaos were playing simultaneously on a large field divided in two bloodbowl pitches. The gods of chaos had created a remarkable atmosphere putting one half of the pitch in a sweltering heat while the other was at an extremely comfortable temperature. The chaos double feature was visited by a large number of fans on summer holiday from the wastes. Last saturday being the holy chaos day where the worshippers of chaos all take the major roads south to create one bloody traffic jam spanning the entire waste-land.
The supporters of Olympixaos were not disappointed as they got to celebrate the first win. There was lots of partying and merriment of diverse persuasions. Minotaur made an impressive performance maiming three Expert Elven.
On the other pitch things were hotting up as IFK played the Hanginglow Hards. These two evenly matched teams were the ones who drew the crowds. ANd an even match it was ending in 1-1. Which was also the prevalent GFI result. Especially for Thou Shalt See Everything who despite failing at least 3 go for its also managed to kill Bishop Basher and seriously injure another low hanging beardy dwarf.
The difference between both chaotic teams appears to have been teh minotaur. Where Minotaur went around like a wild anymal crushing dark elves, Too Big simply got crushed by Invasion Force. It was no surprise that the horny hordes of sun-seaking marauders who had originally come to see the cheap design ended up feasting with the ranks of the Olympixaos fans.
Stepmother Strikes Again
And the stepmother strikes again. This time seriously injuring two rats. Having Guard could not save St Caecilia from the poison apple fists of doom. St Joris the Agile could not escape the magic mirror smashing clutches either. After the match it was Snowy White (the Rodent's resident warpsone dealer) remarked he thought he saw seven dwarves floating and that the stepmother was actually lashing out at them. These rumours were countered by referee Odinpuss who said that he saw everything that happened and there were definately no dwarves on the pitch. Or were we doubting his eyesight?
The Great Sacrifice
Yesterday saw a feast of sacrifice. Hashut must be extremely pleaed. He showed this not only by granting Side a claw (after his act of self-sacrifice) but also by offering two young talented Bull Centaurs: Bull Ribey and Ozzie Staart after the match. We thank you Hashut and we ask anyone to sacrifice Evil Stepmother to Hashut next time they meet her.
Stepmother likes dwarves...
In yesterdays match between the Creeping Beauties and the Astrogranite Carnals, the Evil Stepmother displayed her love for dwarves once, nay twice, nay thrice more.
Maiming three dwarves, and knocking one out, she really gave the crowd what they wanted to see: Dinner AND a show.
Changes round 1
The following changes have been made as regards to match entry:
You can enter the amount of inducements, completions, casualties, interceptions and accidents on the first screen when entering a match. Should save you a shit-load of clicking.
Mercs and Starplayers now can (and should!) be specified on the inducement tab. Specified stars and mercs are subsequently available for the administration of events.
Only changes to the last match of a team will result in an update of the team and it's players. So make sure your team is up to date after each game.
A match won't be considered complete untill two MVP awards have been assigned to players. An incomplete game won't trigger the update of the teams.
News is possible
It's now possible to put your rantings onto this news page. Go to "My Bubble" => "My news" after logging in and fill out the summary tab (which is displayed in this list). The full articles will be made available later.
On the general tab you can enter an authorname which will be displayed. Check "published" to publish your newsitem or enter dates to have the item be displayed between those dates.